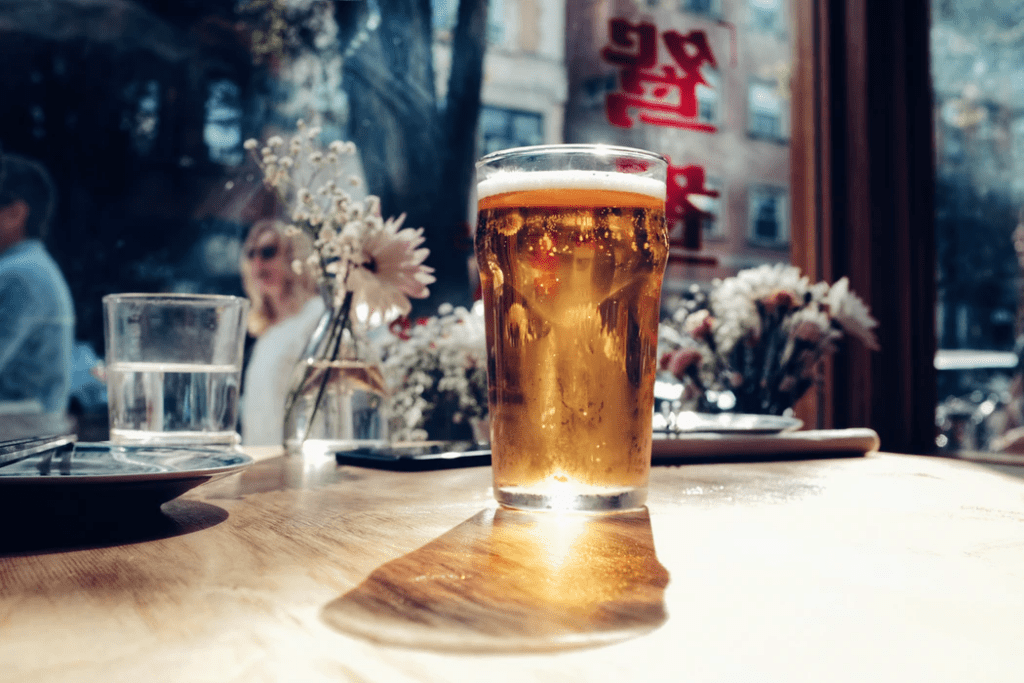 Ahh summer. 
There's nothing like a cold, refreshing drink on a hot, sunny day in the thick of this beloved season. 
As the country slowly begins to reopen, our summer is off to a sluggish start. But that doesn't mean your favorite summer drink has to be put on hold.
So, let's crack open a cold pickled beer.
What is Pickle Beer?
We admit, pickle beer sounds… weird. 
But it is a surprising new trend that is loved by many. This sour beverage has the taste and aroma of pickles. 
Here are some popular pickle beers, and recipes to make your own!
Sweet and Sour
We all know pickles can taste sweet or sour depending on the fermentation of the cucumber. This also applies when crafting your pickle beer. The most popular version of pickle beers are the ones that are sweet, but pack a sour punch. 
Here are our personal favorites:
El Gran Pepinillo
ABV:

5.8%

Mexican-style beer

made with Best Maid pickles and Mexican chili peppers. This beer has a spicy kick, but is light and refreshing.
Best Maid Spicy Pickle Beer
ABV:

4.7%

This beer has spice at first sip! This is best for those who really like a kick. 
Urban Artifact Pickle 
ABV:

4.3%

German-style goose beer using cucumber, fresh dill, sea salt, and coriander. Try this beer with a burger or rueben to enhance the flavor. 
New PKL FKR Pickle Berliner  
ABV:

3.2%

This brew uses refermented

Berliner weiss ale with bacteria and wild yeast. Pickle juice is added to the blend after fermentation.
Making Pickle Beer
There are many different ways you can make your pickle beer ranging from quick and easy, to long and challenging. 
Depending on time and skill level, give one of these two recipes a try!
Just Add Pickle Juice
The easiest way to make pickle beer is adding pickle juice to your favorite beer.
If you're brewing your own batch at home, simply add the pickle juice to your mixture. This is the most common way home brewers make their pickle beer. 
*Pro tip* – Add spices such as coriander, chili pepper, etc to give your beer some extra flare.
Fermenting Cucumber
If you want to get really creative, make your pickle juice from scratch! 
Here is a step by step on how to create various types of pickles and pickle brine. 
After making your own pickle juice, you can add it to your beer's fermentation process. This creates a stronger aroma and taste. 
If you're new to brewing beer, check out our blog just for beginners!  
Cheers!