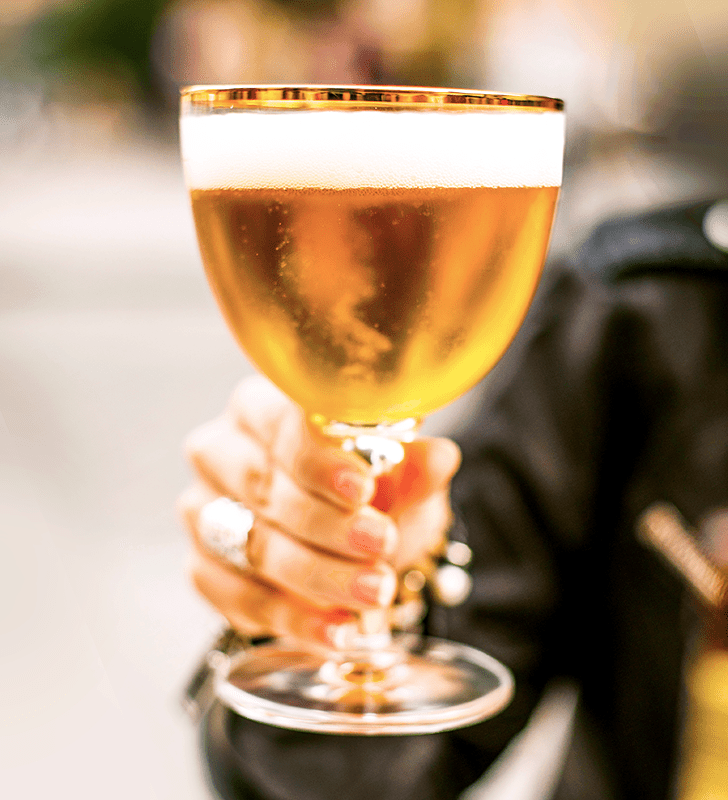 Trappist beers are those made at Trappist monasteries; beers made in the Trappist style are called abbey beers. Most are characterized at malt-forward dry ales that are conditioned in the bottle. Belgian yeast strains often produce distinctive fruity or spicy qualities. Belgian beer fans go to great lengths to procure bottles from the eight Trappist breweries.
Westmalle Abbey is a monastery in Malle, Belgium, outside of Antwerp. It was founded in 1794, where brewing began in 1836. Westmalle's Tripel is probably their most popular commercial brew.
The beer writer Michael Jackson describes the Tripel as: dry with an herbal aroma and fruity and floral flavor against a solid backdrop of malt. He recommends pairing Westmalle Tripel with asparagus, noting that "perhaps the citric note in Westmalle Tripel finds an affinity with that lemon-grassy flavor that also lurks in the plant."
The Westmalle Tripel clone recipe below comes from the 2008 issue of Brew Your Own magazine. Simulate Westmalle's water profile by using hard (mineral rich) water.
Westmalle Tripel Clone Recipe
(partial mash recipe, 5 gallon batch)
Specs:
OG = 1.082
FG = 1.012
IBU = 35
ABV = 8.5%
Boil Time: 90 minutes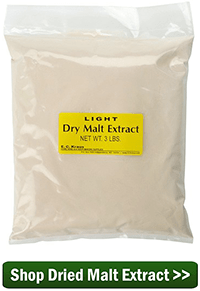 Ingredients:
5.5 lbs. pale malt
1 lb. caramel 10L malt
4 lbs. unhopped light DME
1 lb. clear candi sugar
1 oz. Styrian Goldings hops (3 AAUs) at :90
.75 oz. Tettnang hops (3 AAU) at :60
.5 oz. Fuggle hops (3 AAU) at :30
.5 oz. Saaz hops (2 AAU) at :5
2-3 packs Wyeast 3787: Trappist High Gravity
Directions, Partial-Mash: Prepare a 2L yeast starter the day before brewing using 2 packs of Wyeast. (Alternatively, use three packs without a starter.) On brew day, conduct a mini-mash with the crushed grains using about 3 gallons of clean water. Hold at 152°F. for 90 minutes. Sparge with 3.75 gallons of water at 170°F., collecting wort into boil kettle. Mix in DME and candi sugar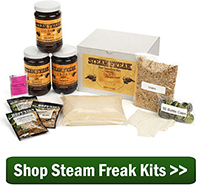 and bring to a boil. Add hops according to schedule. At end of boil, stir to create a whirlpool, remove from heat and chill wort. Pour wort into sanitized fermenter containing enough clean water to make 5.25 gallons. Pitch yeast at 70°F.. Ferment at 68°F. for two weeks, then condition at 50°F for 3-4 weeks. Prime and bottle, allowing to condition for at least 8 weeks. Age up to a year and serve in your favorite Belgian chalice glass!
Directions, All-Grain Option: Replace the 4 lbs. DME with 6 lbs. pale malt. Use 18 qts. of water for the mash and 20 qts. to sparge. Add the Belgian candi sugar when bringing wort to a boil and follow remainder of recipe above.
This Westmalle Tripel clone recipe is absolutely worth brewing. It's a great introduction to Abby beers and Belgian beers in general.
—–
David Ackley is a beer writer, brewer, and self-described "craft beer crusader." He holds a General Certificate in Brewing from the Institute of Brewing and Distilling.