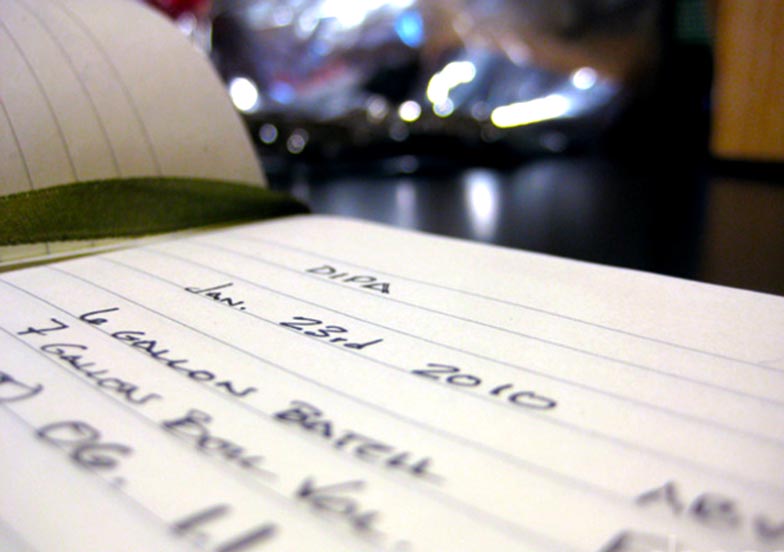 For beginning homebrewers and casual hobbyists, taking home brewing notes may not be much of a priority. The most important thing, after all, is that it should be fun, right? But most brewers will reach a point when they want to enhance their craft and take their homemade beer to the next level. Taking good home brewing notes is one of the best and easy ways to accomplish this.
Keeping a home brewing log of some sort has several advantages, just a few of which are listed below. Among other things, taking notes while brewing allows you to:
Record your beer recipes
Modify recipes for future batches
Recreate beers that came out well
Improve beers that didn't
Track procedures, recording methods that work and those that don't
Record tasting notes to help remember some of your favorite brews and identify potential problems
Taking home brewing notes allows you to look back on a brew that came out well and recreate it. On the other hand, when something goes wrong, having a beer brewing log of some sort can provide insight as to what might have gone wrong. Either way, taking good notes will help you make better beer in the long run.
Tips for Taking Good Home Brewing Notes
Take notes while you brew, or immediately afterwards. I know that if I wait until the next day to take notes, I'll without a doubt forget some details. (Was that 1 teaspoon or 1 tablespoon of gypsum I added to the mash?) The sooner you log these details the better.
Keep a notebook for writing down home brewing notes, then transfer to a spreadsheet or home brewing template with all your other beer recipes and notes. Having consistency in the way you log your home brew will make it easier and more routine for you with each passing brew.
What to Record in Your Home Brewing Notes
Beginning brewers might want to start by recording the following basics:
Record the recipe and ingredients, including the weight and type of all the ingredients, the time of each hop addition, and the strain of beer yeast used.
Include dates for brew day, transfer to secondary (if applicable), and bottling/kegging date.
Record both original gravity and final gravity so you can calculate alcohol content.
Amount and type of priming sugar used for bottling.
Tasting notes – Record the date of the tasting and common characteristics: aroma, appearance, flavor, mouthfeel, and overall impression. (Tip: Save a bottle or two of your brew for a tasting at a later date. You might be surprised how beers can change over time!)
Partial mash and intermediate brewers may want to log a few more details in their notebook:
Specialty grains used, if applicable
Water to grain ratio if doing a partial mash
Temperature of mini-mash, if applicable
Water amendments, if applicable
Fermentation notes, including duration of fermentation and changes in the fermentation temperature
If kegging and force carbonating your beer, record the amount of CO2 used or amount of pressure, the temperature of the beer in the keg, and the length of time under pressure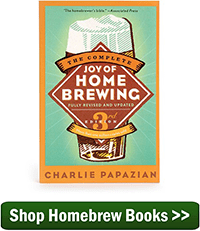 Finally, all-grain brewers should keep the most detailed home brewing notes of all. In addition to the items above, they may want to record the following:
Gravity of first wort runnings
Extract efficiency
Pre-boil gravity
Post-boil gravity
IBUs
Size and type of yeast starter
Do you take good home brewing notes? Do you keep a beer log of some sort? What items do you record that aren't listed above? Do you have a home brewing note template you like to use? Share in the comments below!
—–
David Ackley is a beer writer, brewer, and self-described "craft beer crusader." He holds a General Certificate in Brewing from the Institute of Brewing and Distilling and is founder of the Local Beer Blog.