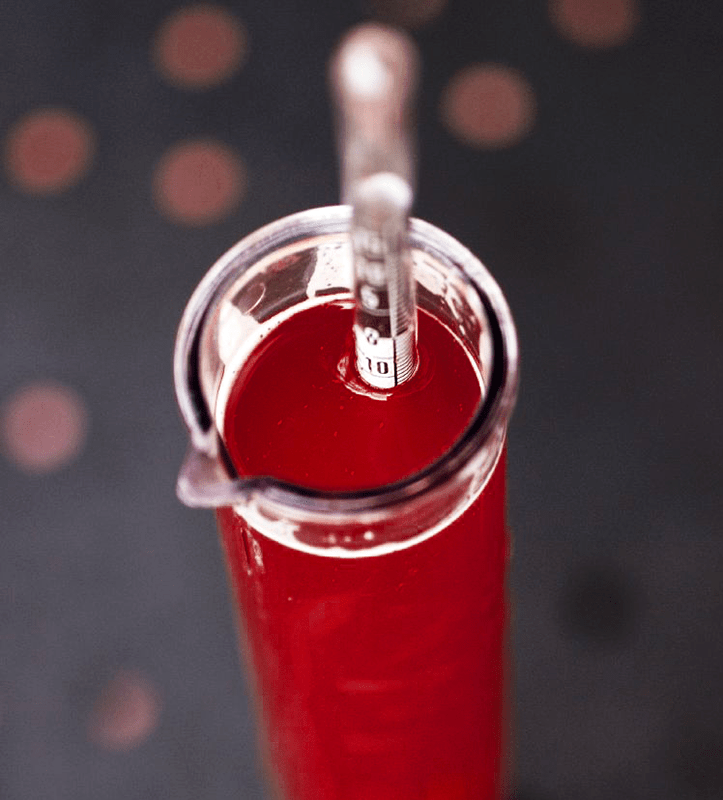 How do I get more potential alcohol alcohol on my wine hydrometer. I want to get the level up to 10 or 11% when making a dry wine without adding sugar?
Name: Jay K.
State: Arkansas
—–
Hello Jay,
Thanks for the great questions about how to get more potential alcohol. This question covers some areas of confusion for many home winemakers. Let's see if we can clear it up a little.
Let me start off by making something clear. The only way to raise the potential alcohol reading of a wine is to add more sugar to it. The potential alcohol scale on your wine hydrometer is directly related to the concentration of sugar within it. Add more sugar to the wine must, the potential alcohol reading goes up. The potential alcohol reading on your wine hydrometer comes from sugar, nothing else, so you add more sugar to get more potential alcohol.
The reason for this is very simple. When a wine is fermenting what's happening? The wine yeast are consuming the sugars and converting them into both CO2 gas (carbon dioxide) and alcohol. Almost exactly half the sugar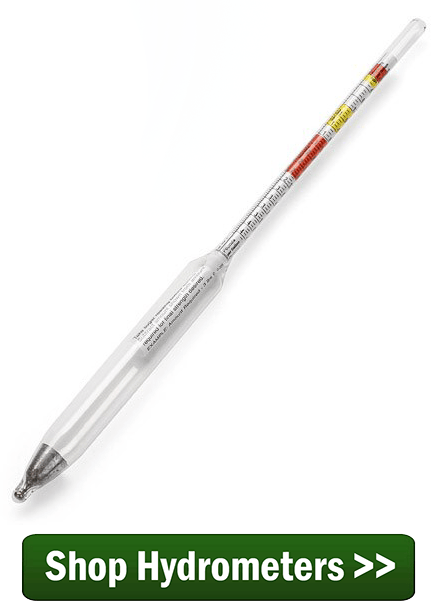 turn into CO2 the other half turns in alcohol. The more sugar that is available to the wine yeast the more alcohol you will end up with. So if you put add 2 pounds of sugar and the wine yeast ferment it, you will have added 1 pound of alcohol to the wine.
The above is true until the wine yeast have reached their limits of alcohol tolerance. Wine yeast can only ferment so much alcohol. Once the fermentation reaches a high enough level of alcohol, the wine yeast will have difficulty fermenting any further. What this levels "is" depends on several factors: including the strain of wine yeast and the environmental conditions of the fermentation such as temperature, nutrients, etc.
The sugar we are talking about to get more potential alcohol does not have to be cane sugar. It doesn't even have to be a granulated or powdered sugar. It could come in the form of grape concentrate, honey, apple juice… the list is endless. The sugars from all these things will also raise the potential alcohol level on your wine hydrometer when added to a wine must. Just remember potential alcohol comes from sugar.
So to sum up what you should do to get more potential alcohol: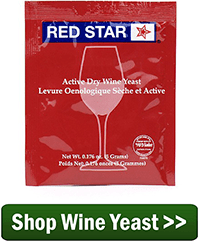 Pick out some form of sugar (nothing wrong with using cane sugar);
Dissolve the sugar into the wine must until the potential alcohol scale on your wine hydrometer reads a  reasonable level. (11% to 13% will work fine);
Let it ferment with an actual domesticated wine yeast.
Happy Winemaking,
Ed Kraus
—–
Ed Kraus is a 3rd generation home brewer/winemaker and has been an owner of E. C. Kraus since 1999. He has been helping individuals make better wine and beer for over 25 years.