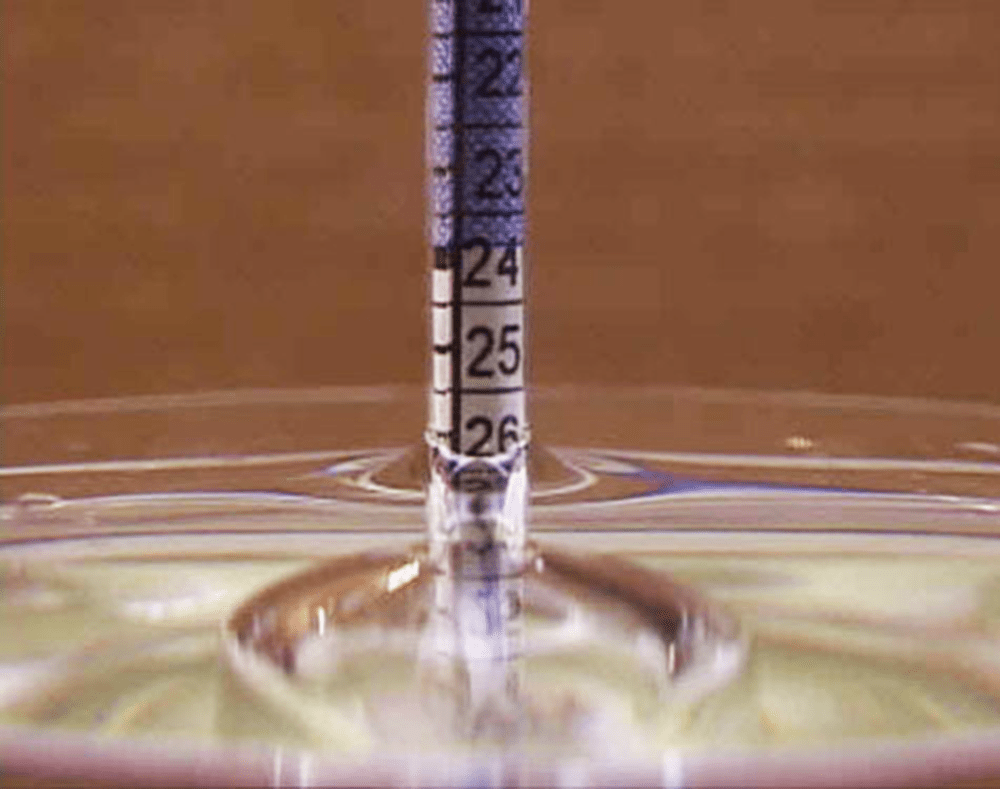 Ok I need a wine making for dummies book! I am attempting to make my first batch of wine. I followed my recipe as directed. I just racked it for the first time. I checked my alcohol content and it is zero!! And it is bitter, as if I did not even put sugar. It is a 2 gallon batch. What can I do to fix this???
Name: Kathaleen W.
State: LA
—–
Hello Kathaleen,
Everything you stated above indicates that your wine is doing fine. The zero reading you got — with what I am assuming was a wine hydrometer — does not mean your wine has zero alcohol. It means that there is no more alcohol that can be made from the sugar you added. Let me explain.
A fermentation is all about turning sugar into alcohol. The wine yeast consumes the sugar and metabolizes it into alcohol, along with CO2 gas. As the wine ferments, the sugar level goes down and the alcohol level goes up. If a fermentation is completely successful, the sugars will be completely gone.
Your hydrometer is not reading how much alcohol is in your wine. It is reading how much more alcohol can be made with the sugars that are currently in the wine. That is why the scale you are reading is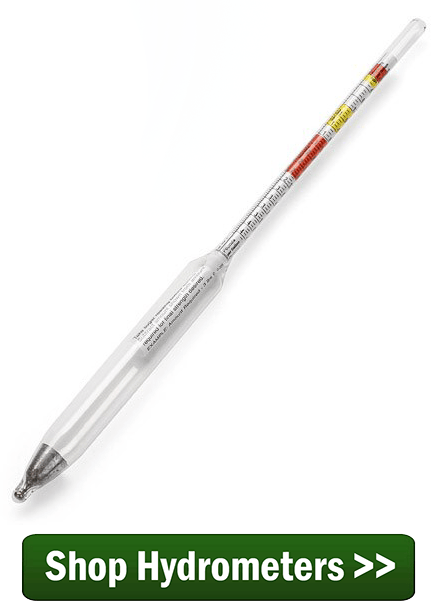 called "potential" alcohol. It is telling you that the fermentation has the potential to make 0% more alcohol with the sugar that is currently in the wine — which is none.
You already stated that your wine taste bitter, "as if I did not put in sugar". This makes perfect sense and matches up to the fact that you have a potential alcohol reading of zero — zero potential, zero sugar.
To know how much alcohol is in the wine, now, you have to have a potential alcohol reading from the beginning of fermentation — on that was taken at the same time you mixed all the ingredients together and added the wine yeast. As an example, if you had a beginning potential alcohol reading of 12% and you now have a potential alcohol reading of 0%, that tells us that your wine has a alcohol level of 12%. It's the beginning reading minus the current reading.
Obviously, you are not happy with your wine, and I understand, completely. I doubt if I would like it either, based on what your described. You do not want your wine bitter and bone-dry. You'll be happy to know that both of these characteristics are completely normal, and expected, at this point in the wine making process.
The main reason your wine is bitter is because it has not yet had time to clear and age. The wine will change remarkably between now and the time you bottle your wine. And the best part is you don't have to do a thing except wait and be patient. What you are tasting now is mostly wine yeast, and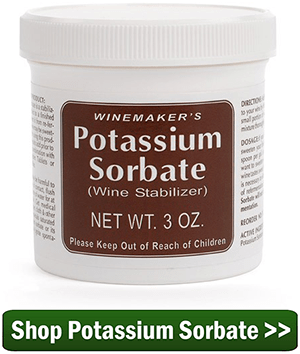 proteins from the fruit such as tannin. All of these things will make the wine taste bitter. Once they have had time to drop out you will notice an unbelievable improvement.
If you do not want your wine to be dry but sweet, that's okay, but now's not the time to be concerned with this either. You will want to back-sweeten the wine just before bottling it. Just sweeten it with a sugar syrup to taste and then add a wine stabilizer at the same time to keep it from fermenting the new sugars while in the wine bottle. That would be a bad thing.
Happy Wine Making,
Ed Kraus
—–
Ed Kraus is a 3rd generation home brewer/winemaker and has been an owner of E. C. Kraus since 1999. He has been helping individuals make better wine and beer for over 25 years.