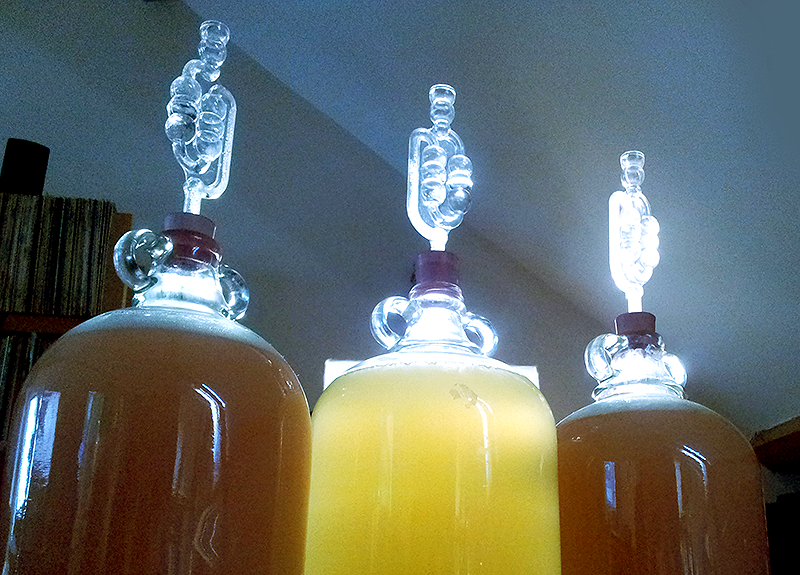 On many occasions we have been asked this simple question, "Should a wine making fermenter be sealed with an air-lock during the first few days of fermentation — the primary fermentation — or should it be left open, exposed to the air?"
The Conflict
This question arises because there is so much conflicting information floating around in wine making books, on the internet and in other places as to which method is correct. In fact, even our own wine making website recommends just covering the primary fermentation with a thin towel, while the instructions that come with the wine ingredient kits we sell recommend using an air-lock.
Even commercial wineries are not consistent in this area. While most wineries will put white wines under an air-lock and expose red wines to air, there are many, many wineries that will do the very opposite.
My Recommendation
The reason I recommend leaving the wine must exposed to air during the primary fermentation is because this method leads a more vigorous fermentation, one that is able to complete more thoroughly and quickly. Wine making kit producers recommend sealing up the primary fermentation with an air-lock because they are more concerned about eliminating any risk of spoilage than providing the fastest fermentation possible.
Spoilage can be of concern on those rare occasions when the fermentation does not start in a timely manner, but if the fermentation takes off quickly, spoilage is of no issue. The activity of the yeast will easily protect the must by impeding the growth of any unwanted organisms.
So, What Should You Do?
While I recommend using a thin, clean towel to cover the fermenter during the primary fermentation and nothing more, if you are concerned about your fermentation not starting there is a compromising method you could follow: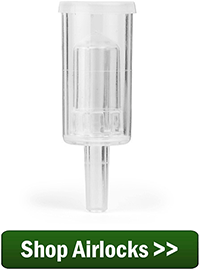 When you first pitch the wine yeast into the must, put an air-lock on the fermenter. After a few hours, once you see that the fermentation has begun–indicated by activity or foam on the surface–you can then take the air-lock off and safely allow air to get to the must. This is, in a sense, giving you the best of both worlds–the protection and an invigorated wine making fermentation.
As A Side Note:
It is important to note that an air-lock should always be used after the must has gone into its secondary fermentation. This is in agreement with most. This usually starts around the fifth or sixth day, or when the first racking is performed. It is about this time you will notice the fermentation's activity level starting to taper off.
—————
Ed Kraus is a 3rd generation home brewer/winemaker and has been an owner of E. C. Kraus since 1999. He has been helping individuals make better wine and beer for over 25 years.