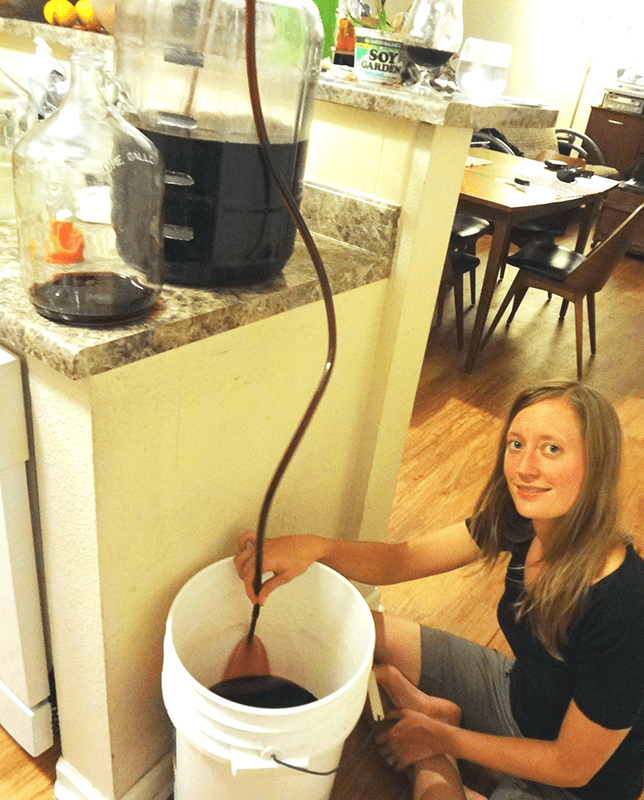 First off, many of you may be wondering, "what does racking wine mean"? So let's get that out of the way first. In terms of making wine, the definition of racking wine is the process of transferring a wine or must from one fermenter to the next so as to leave the sediment behind.
Racking wine is necessary because you do not want the wine to sit on excessive amounts of sediment over extended periods of time. Doing so, can cause your wine to develop off-flavors.
Many beginning winemakers will often lose too much wine during the racking process. This happens because they try to eliminate all the sediment with each racking at the expense of losing some wine. In other words, they leave behind too much wine because they feel it has too much sediment with it.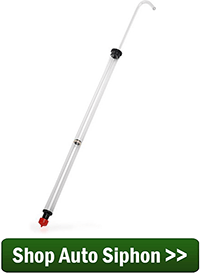 Losses can total up to 3 or 4 bottles in a 5 or 6 gallon batch when using this type of methodology. Losing wine is something I'm not particularly to fond of, and I doubt you are either.
Here's the tip for racking wine: to minimize losses when racking wine, always try to get as much liquid as possible each time you rack, even if some sediment comes with it. It's not about leaving all the sediment behind. It's about leaving the bulk of the sediment behind. Get as much wine as you can. It's not until you get to your very last racking – usually the racking right before bottling – that you will want to eliminate all of the sediment at the expense of a little wine.
By the time you get to this point in the wine making process, there is usually only a little dusting of sediment to deal with, anyway. So your wine loss will be very minimal – usually it will be less than half a bottle of wine.
—–
Ed Kraus is a 3rd generation home brewer/winemaker and has been an owner of E. C. Kraus since 1999. He has been helping individuals make better wine and beer for over 25 years.