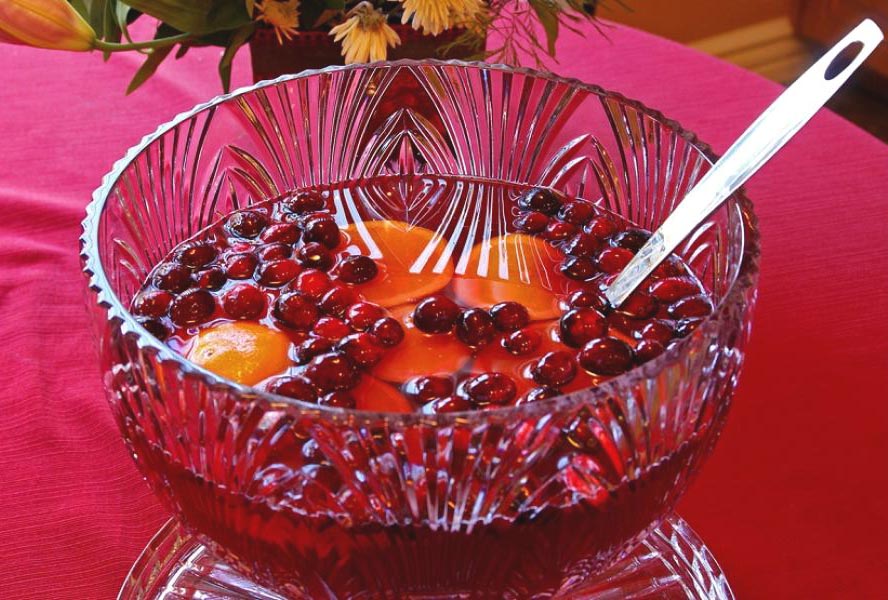 Santa's got his sleigh loaded! It's a time of celebration and cheer.
As families come together, old stories will be retold once again. Presents will be passed among us, as we reflect about how the nieces, nephews and cousins have all grown since we've last seen them.
We sincerely wish that your Christmas holiday is full of joy and excitement, and that the New Year brings you the brightest of days and provides you with all for which you strive.
And with that, we would like to share with you a special recipe in the hopes that it may add even more cheer to your holidays…
Christmas Punch Recipe
750 ml of dark rum
750 ml of dry red wine (homemade of course)
3 cups strongly brewed tea
2 cups of sugar
1/2 cup of orange juice
1/2 cup of lemon juice
Directions:
Mix all the ingredient in a large sauce pan.
Bring to a simmer until all the sugar is completely dissolved. Do not boil.
Serve in a heat resistant bowl, warm.
Add fruit garnishment such as orange slices and cranberries.
From everyone at E. C. Kraus,
Merry Christmas and Happy New Year!
We sincerely hope that your Christmas holiday is full of joy and excitement, and that the New Year brings you the brightest of days and provides you with all for which you strive. – See more at: https://blog.homebrewing.org/wine-making-tricks-and-tips/a-simple-recipe-and-a-holiday-wish#sthash.yXRHFevz.dpuf
We sincerely hope that your Christmas holiday is full of joy and excitement, and that the New Year brings you the brightest of days and provides you with all for which you strive. – See more at: https://blog.homebrewing.org/wine-making-tricks-and-tips/a-simple-recipe-and-a-holiday-wish#sthash.yXRHFevz.dpuf
We sincerely hope that your Christmas holiday is full of joy and excitement, and that the New Year brings you the brightest of days and provides you with all for which you strive. – See more at: https://blog.homebrewing.org/wine-making-tricks-and-tips/a-simple-recipe-and-a-holiday-wish#sthash.yXRHFevz.dpuf