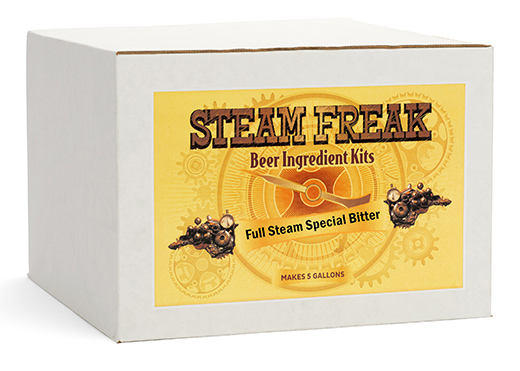 A special bitter is a style of English pale ale and a great beer for enjoying year round. Over the next few weeks I will "brew and review" one of the Steam Freak beer recipe ingredient kits from the E. C. Kraus web store: the Full Steam Special Bitter.
I'm excited to brew this kit for a number of reasons:
1) At about 5% ABV, it's a nice, easy-going beer for the summer.
2) It will be a good opportunity for me to practice and share extract brewing procedures.
3) Extract brewing is generally quicker than all-grain, so I'm really looking forward to making excellent beer with a shorter time commitment.

What's in the Box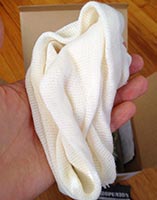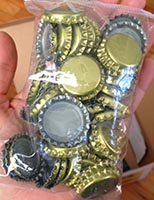 This Special Bitter recipe ingredient kit comes with all you will need to brew a five-gallon batch: malt extract, hops, yeast, and priming sugar. The kit also includes a grain steeping bag, caps, and step-by-step instructions for brewing the recipe.
Since I won't be brewing right away, the first thing I'm going to do is put the hops in the freezer and the yeast in the refrigerator. This will ensure that they will stay in peak condition until I'm ready to brew. The malt extract will be fine staying indoors in its box.
Let's break down the individual ingredients that make up the Full Steam Special Bitter kit:
Quality ingredients are the first step towards quality beer! The next step is quality technique. Stay tuned for a report from brew day!
Read the other posts of this review! Part 1 | Part 2 | Part 3 | Part 4 | Part 5 |
——————————————————————————————————————————
David Ackley is a beer writer, brewer, and self-described "craft beer crusader." He holds a General Certificate in Brewing from the Institute of Brewing and Distilling and is founder and editor of the Local Beer Blog.