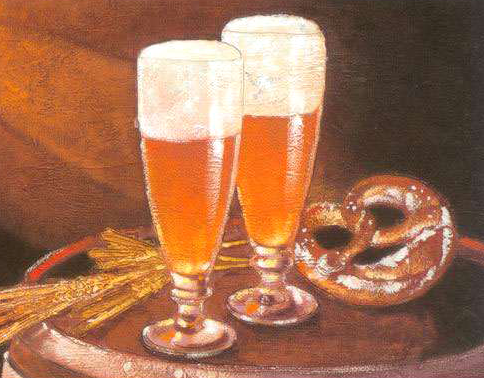 What gets you excited about homebrewing? Is it the art of recipe development? Or the science behind fermentation and mashing? The creativity behind combining malt, hops, and yeast, or the learning that comes from every single batch of beer you make? These are the thoughts that crop up when we ponder the question: Is homebrewing art or science. While some may lean towards either the art or the science side of homebrewing, my guess is that for most of us, we're drawn to both aspects of the hobby.
The Science of Homebrewing
One could spend a lifetime trying to understand the science behind making beer. Indeed, many do. It's the science side of homebrewing that helps us understand the specific actions that allow four ingredients to combine into a flavorful, alcoholic beverage known as beer.
First, we have the science of water. Not all water is created equal. What is the make-up of your brewing water? Is it pure, like the soft water of the home of Pilsner in the Czech Republic? Or is it hard, like the sulfate-rich water of Burton-on-Trent, homeland of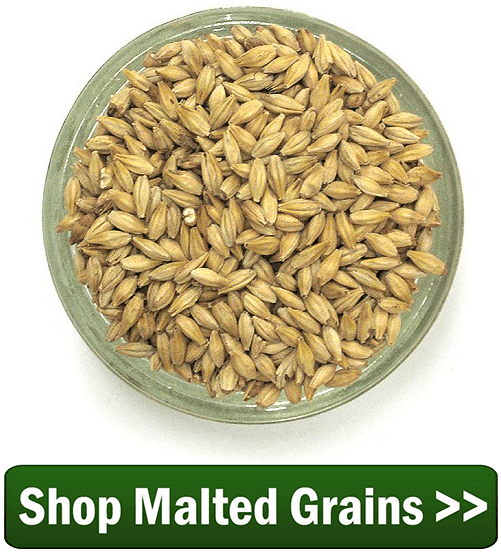 English pale ales. Knowing the mineral content of the water you brew with can help you optimize mashing, fermentation, and flavor.
How about the science of malting? Why does grain need to be malted? It's the malting process that begins to convert the energy in the grain into what will become fermentable sugar and eventually alcohol. Malting also affect the flavor and color of the grain and creates a whole range options that allow beer to be light or dark, sweet or roasty, and everything in between.
The science of hops reveals what makes beer bitter. It helps us understand IBUs and why an IPA stands apart from a pale ale. Understanding hop oils allows us to grasp how beers can taste and smell like citrus, pine, or grapefruit.
Finally, my favorite science of homebrewing, the science of beer yeast, the mysterious microorganism responsible for converting sugar into alcohol and carbon dioxide, explains how the other ingredients can magically transform a sugary porridge into an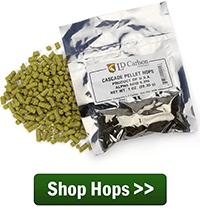 elixir that relaxes the body and soothes the senses.
The Art of Homebrewing
Brew masters have a deep understanding of their craft, not only the brewing side of the equation, but also the sensory side. For without understanding the way that flavor can change our mood or remind us of a special memory, brewers would just be shooting in the dark.
Brewers have to understand the flavors that different ingredients bring to a beer. Science can begin to explain flavor, but to fully understand it, a brewer needs experience. They need the vocabulary to describe the flavor, and only experience can help them understand how much is too much. While some scientific measurements (BU/GU) can help to facilitate an understanding of balance, only experience can help brewers develop an inherent knowledge of it.
There is an art to homebrewing – a creativity, but creativity isn't just haphazardly throwing in whatever ingredients come to mind. The art is in understanding balance.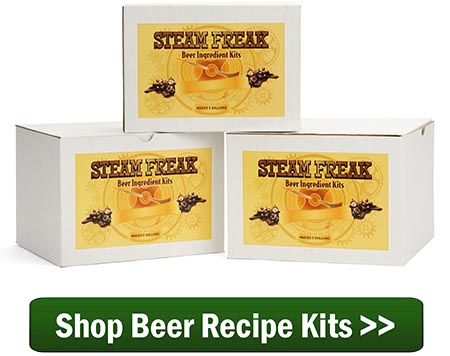 How much hop bitterness is appropriate for a Bohemian pilsner? How much coriander should be used in a Belgian wit? One could easily follow a recipe, but a true artist will know from experience when enough is enough.
And of course there's an art to the act of brewing. There's a certain art to learning how and when to transfer beer from one fermenter to another, and a certain art to bottling without losing a drop of beer. Again, the art is improved with experience.
Putting It Together

So, is homebrewing art or science? My approach is that through understanding the science of homebrewing, we begin to develop the artistic skill needed to create truly wonderful beer. This is something that only comes through practice and repetition. Through science with develop our art of homebrewing. John Palmer agrees:
"Brewing is an art as well as a science. Some people may be put off by the technical side of things, but this is a science that you can taste. The science is what allows everyone to become the artist."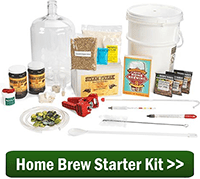 Yes, homebrewing is both an art and a science. The beginning homebrewer may focus on the art of the brewing procedures before getting into the science of different ingredients and techniques. Then maybe combine the two into the art and science behind recipe development. I believe that a large part of this hobby's appeal is that homebrewing fits so easily into both categories. It's both.
What's your take? Do you learn more toward the art of homebrewing or toward the science of homebrewing?

—–
David Ackley is a beer writer, homebrewer, and self-described "craft beer crusader." He holds a General Certificate in Brewing from the Institute of Brewing and Distilling and is founder of the Local Beer Blog.