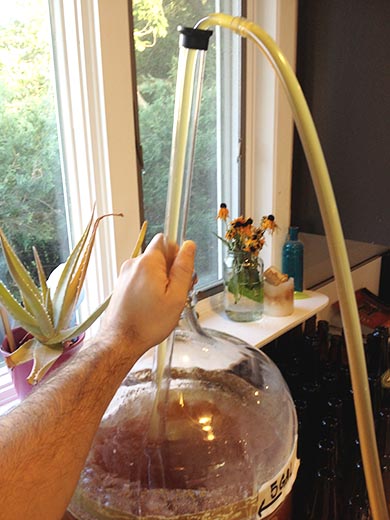 There are many debates in the home brewing world: extract vs. all-grain, fly vs. batch sparge, one- vs. two-stage fermentation. Today, let's consider a topic that doesn't get talked about very much – the impact of your home brewing equipment on beer quality and the home brewing experience.
Among some of the reasons people quit homebrewing are the various challenges, the time commitment, and the quality (or lack thereof) of the beer they make. A brewer's choice in equipment can go a long way towards alleviating these problems.
In this three part series, I will review some of the home brewing equipment upgrades that will make your brewing hobby easier, less time consuming, and better suited for producing high-quality beer on a consistent basis. We'll even find that some items help out in more than one area.
For starters, here's a home brewing equipment list we'll review that makes brewing your own beer a little easier…
Home Brewing Equipment That Makes Brewing Easier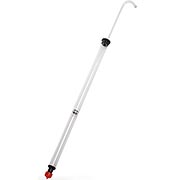 Auto-siphon – The auto-siphon was one of those common-sense upgrades that after I got one, I couldn't believe I hadn't done it sooner. It eliminates having to suck on the end of your racking hose or try other tricks to get the flow started. Just a pump or two on the auto-siphon and you're transferring from one fermenter to another! We carry a 3/8" auto-siphon, a 1/2" auto-siphon, and a mini auto-siphon for one-gallon jugs.


Fermenter with spigot – Eliminate the need for siphoning all together with a fermenter with a spigot at the bottom. Just hook up your clean, sanitized racking hose and open the spigot to start racking.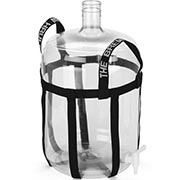 Carboy carrier – A carboy full of beer or wort weighs upwards of 40 pounds, more if it's made of glass. Save your back and reduce the chance of dropping the carboy with a Brew hauler carboy carrier. The glass carboy handle is a nice piece of home brewing equipment for moving empty carboys.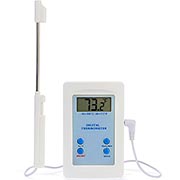 Digital thermometer – No more squinting at the little dial, no more guessing whether your meat thermometer is accurate or not. A good digital thermometer gives readout in a matter of seconds and is accurate within one degree Fahrenheit.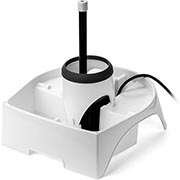 Keg/carboy washer – Cleaning the inside of a keg or carboy can be tricky.  Eliminate the hassle and get a better clean with Mark's Keg and Carboy Washer – it saves water too! Another good option is the carboy and bottle washer.


Bottle tree – Easily dry your homebrew beer bottles with a bottle tree. It saves space and it's effective. We carry 45-count bottle trees. Home brewing equipment like this is a must, when space is an issue.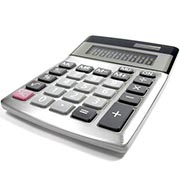 Homebrew calculators – Though not equipment per se, you can build recipes and figure out the stats on your beer with homebrew calculators. Plus they'll help with calculating how much priming sugar to use, correcting hydrometer readings for temperature, and a number of other homebrew calculations.
So there it is, a home brewing equipment list for your review. What kinds of equipment make your brew day easier?
————————————————————————————————————————–
David Ackley is a beer writer, brewer, and self-described "craft beer crusader." He holds a General Certificate in Brewing from the Institute of Brewing and Distilling and is founder and editor of the Local Beer Blog.