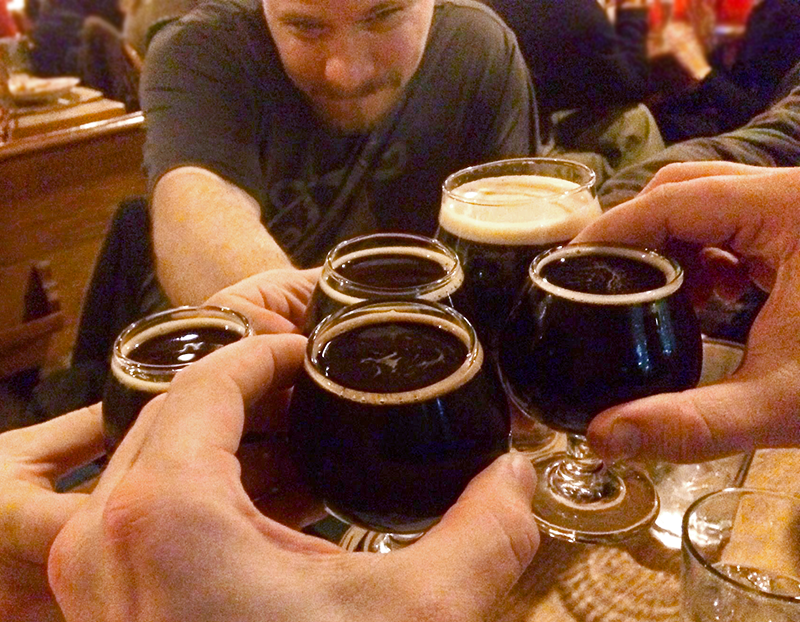 Who doesn't love the holiday season? Time to brew this winter spiced ale recipe. Sure, family time is great, but how about all those big, flavorful beers that come out around the end of the year?! Sierra Nevada's Celebration Ale, a fresh-hop beer, is one of my all-time favorites.
We also start to see some usual ingredients show up in the beer aisle. Thinking about some of the foods that go on the table for the holidays brings some inspiration. Ohio's Great Lakes Brewing Company makes a Christmas Ale that's extremely popular, brewed with honey and spiced with fresh ginger and cinnamon.
Brewing a winter spiced ale recipe for the holidays opens the door to using some fun fruits and spices. Go a little crazy with this one: apples, cranberries, orange peel, coriander, cinnamon, nutmeg, ginger, vanilla, chocolate, and cloves are all fair game. BJCP guidelines suggest that spices complement the base style rather than overwhelm it, so be judicious when it comes to herbs and spices.
A winter spice ale recipe can be based on any classic style (pale ale, porter, stout), but winter ales tend to be high-gravity and more full-bodied than the average beer. The extra punch of alcohol helps keep us all warm and merry in the colder months. Use additional malt extract and/or adjunct sugars to boost gravity. Try some extra caramel malt to help balance out the hodgepodge of wintery flavors.
Brewing a winter spiced ale recipe doesn't have to be difficult! One method would be to take a beer recipe kit, such as the Barleywine Recipe Kit, then pick a handful of spices and flavorings to add to the boil or the secondary fermenter. Read Brew Your Own Herb Beers for some suggestions.
Here's an idea – start a tradition! Brew your winter ale every year, cellaring a portion of the batch to open in subsequent holidays.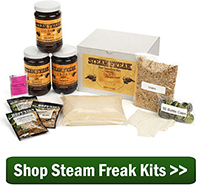 Winter Spiced Ale Recipe
This extract recipe is adapted from Marty Nachel's book, Homebrewing for Dummies. It was Philip Fleming's first place award winner at the American Homebrewer's Association national competition:
Anne's Choice Christmas Ale
6.6 pounds Munton's Amber Malt Extract
3.3 pounds Munton's Dark Malt Extract
.5 oz. Hallertauer hops at :55
.5 oz. Hallertauer hops at :5
Wyeast #1007: German Ale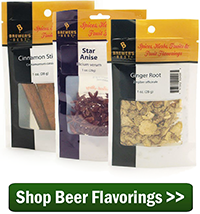 .75 pound honey
5 three-inch cinnamon sticks
2 tsp. allspice
1 tsp. cloves
6 oz. grated ginger root
rinds from 6 medium oranges
Instructions: Simmer all the miscellaneous flavoring ingredients in the honey for 45 minutes; strain into the brew pot. (Proceed following the instructions for extract brewing.)
So, what's your favorite winter spiced ale recipe, and what makes it special? Do you have a winter spiced ale beer recipe you'd like to share?
—–
David Ackley is a beer writer, brewer, and self-described "craft beer crusader." He holds a General Certificate in Brewing from the Institute of Brewing and Distilling and is founder of the Local Beer Blog.