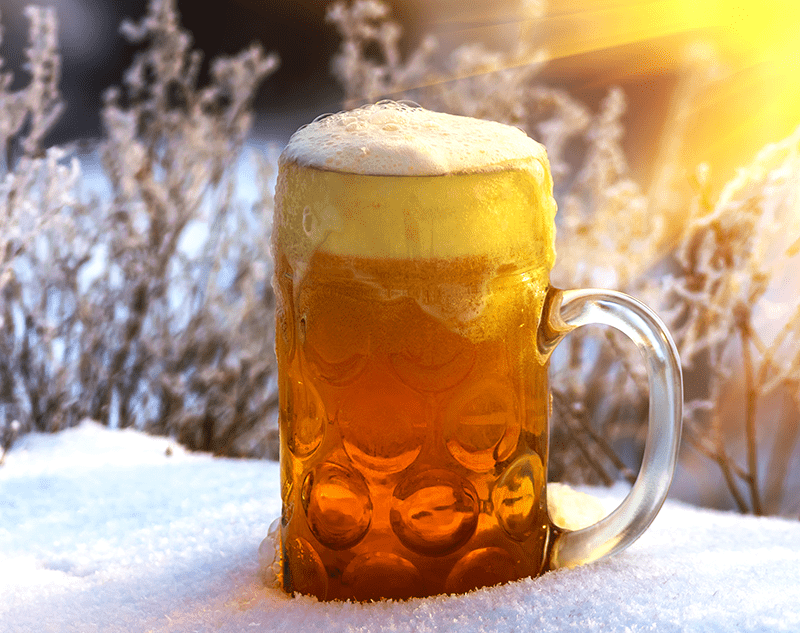 Many homebrewers prefer to home brew in cold weather because it tends to be easier to keep beers within proper fermentation temperature range. Historically, the only way to brew lagers was to brew in the winter and store the beer in caves while it conditioned.
While in some ways home brewing in cold weather is preferred over brewing in the summer, it still offers its own challenges – but also some opportunities to try some different beer styles.
Home Brewing In Cold Weather: The Challenges
Challenge #1: Proper fermentation temperature
Hot or cold, proper fermentation temperature is always important. Determining the appropriate fermentation temperature begins with yeast selection. Lager yeasts by nature do better at 45°-60°F., so if you have a cellar that stays cool in the winter, this may be the best time for homebrewers to try making a lager. If brewing an ale, Wyeast 1007: German Ale, Wyeast 2565: Kolsch, and Wyeast 1028: London Ale all work as low as 55°-60°F.
Challenge #2: Maintain steady temperature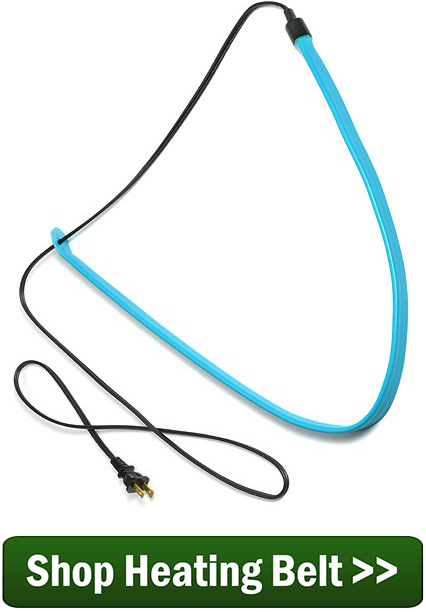 Controlling fermentation temperature is always important. Only in the winter you run the risk of beer yeast going dormant if the temperature drops too low. Try to find an area of the home for your fermenters that won't be too sensitive to big swings in outdoor temperature. A fermentation brew belt may be necessary in some cases.
Home Brewing In Cold Weather: The Opportunities
As mentioned earlier, winter is a great time to brew lagers. Here are four beer recipe kits to try when brewing in cold weather:
What kind of changes do you make when home brewing in cold weather? Share in the comments below!
—–
David Ackley is a beer writer, brewer, and self-described "craft beer crusader." He holds a General Certificate in Brewing from the Institute of Brewing and Distilling and is founder and editor of the Local Beer Blog.