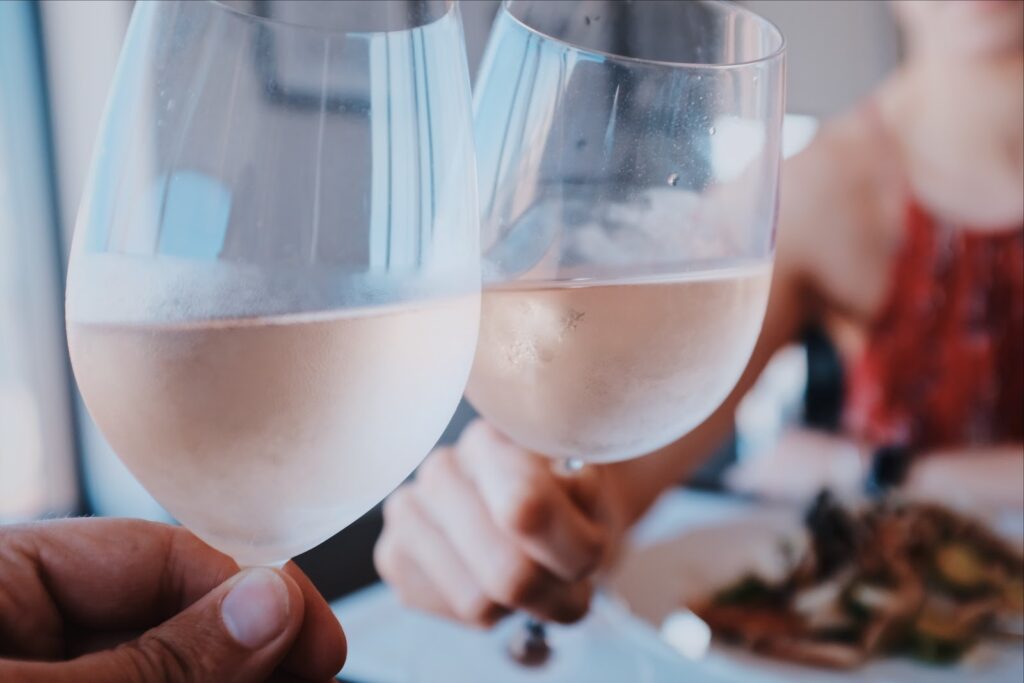 What's pink, sugary and fluffy all over?…
You guessed it. Cotton candy!
This classic carnival sweet-treat is now available in WINE (yes, you read that right). And while it sounds too sweet to be true, we're sharing some of our favorite cotton candy wines in this post.
What is Cotton Candy Wine? 
Turns out, cotton candy wine isn't actually made from cotton candy. (WHAT?)
Yep, it's all in the grapes.
This wine comes from Italian grapes called "Schiava" – an extremely sweet grape with a flavor usually associated with cotton candy.
Best Cotton Candy Wines
We've put together a list of cotton candy wines, using a sweetness scale of 1-6.
Purple Toad Winery – Cotton Candy
Sweetness Level: 4
This cotton candy wine has a bit more sweetness than you might be used to, but we recommend pairing with a creamy pasta dinner for the full effect.
St. Julian – Cotton Candy Wine
Sweetness Level: 5
St. Julian Cotton Candy Wine is like a carnival in a bottle, filled with aromas and flavors of bubble gum and strawberry. 
Schiava
Sweetness Level: 6
Try out the original cotton candy wine. This wine carries the aroma of roses and hints of strawberry shortcake. 
Urban Vines – Carnival Candy
Sweetness Level: 5
This wine is made from grapes grown in the Great Lakes region. Vintners slowly ferment the wine to capture the cotton candy taste. 
We hope you enjoy these whimsical drinks! 
And check out other trends on our blog. 
Cheers!