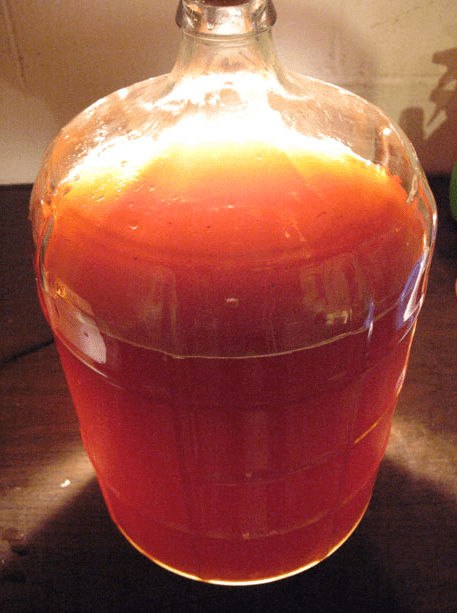 Every homebrewer likes to experiment. That's part of what draws us to the hobby. But sometimes that experimentation can get a little out of hand. Just how far is too far?
Personally, I feel that every batch of homebrew is an opportunity to learn something new about making beer at home. Whether the beer turns out great or you have to dump the batch, there's always something to be learned about ingredients, techniques, and yes, maybe even yourself. So in that respect, it's impossible to go to far or make a beer that's too weird.
But if you want to brew a strange beer that's actually drinkable, try a recipe that's been tested before. Here are six strange beer recipes to get you started:
Sweet Potato Buckwheat Ale – This is a gluten-free beer recipe I devised for my girlfriend. More than anything else, she misses hoppy beers, so the sweet potato and buckwheat in this recipe offer a gluten-free backdrop for some Willamette hops. I highly recommend roasting the sweet potatoes before mashing. This recipe also lets you take a shot at malting some buckwheat. If you're not gluten-free, you might consider swapping the molasses for some light DME.
Gruit (Partial Mash & All Grain) – Gruit is an ancient style of ale flavored with herbs and spices instead of hops (though hops can be used as well). Based on the number of herbs out there, there are an endless number of possible variations of gruit. This blog post features three gruit recipes for you to choose from.
Pomegranate Wheat Dopplebock (Extract) – This strange — but intriguing — beer recipe that combines at least three different beer styles: fruit beer, wheat beer, German bock. It's a relatively simple recipe, using 9 lbs. of wheat DME along with a small variety of specialty grains and 1.5 lbs. turbinado sugar. The trick here is extracting the juice from the pomegranate. You'll find it easiest to just add pomegranate juice to the secondary fermenter.

Wild Root Brown Ale (All-Grain) – The bulk of this brown ale recipe is normal enough: pale malt, roasted malts, and chocolate malts, Cascade hops, Galena hops, Nugget hops, American ale yeast. What's really strange about this beer recipe is the pound of wild rice, mashed separately, then mixed with the other grains, and the use of roasted dandelion root, which contributes a roasty, nutty, slightly licorice flavor to the beer. Sounds pretty good!
Smoked Pumpkin Seed Saison (Partial Mash & All-Grain) – This beer recipe requires the brewer to smoke some pumpkin and pumpkin seeds. These ingredients are simply mashed along with the grains in the mash. For additional complexity, the recipe adds cloves, cinnamon, and nutmeg, all towards the end of the boil. Keep this in mind for after you carve that Halloween pumpkin!
There are plenty more strange beer recipes out there – what are some of the weirdest beers you've ever made?

———————————–
David Ackley is a beer writer, homebrewer, and self-described "craft beer crusader." He holds a General Certificate in Brewing from the Institute of Brewing and Distilling and is founder of the Local Beer Blog.