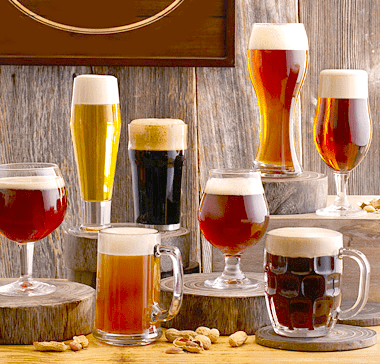 At certain times of the year, some styles of beers just taste better than others. An imperial stout in summer and a hefeweizen in winter seems equally out of place. But you can't well wait til December to brew your imperial stout and hope that it will be ready by Christmas. Enter: a seasonal beer brewing calendar.
Due to the nature of brewing, it's important to do some planning and scheduling if you want to drink your beer during a certain time period. Plan on at least a month or two of "production" time before your homebrew is ready to drink. With high gravity beers and lagers, you may need even longer. That means if you want to drink your Oktoberfest in October, you should start brewing by mid-August at the latest. A seasonal beer brewing calendar will help you to plan this out.
The information blow isn't meant to be an end all resource – you're welcome to brew and enjoy any style of beer any time of year! There will be a lot of overlapping of beer styles depending on your tastes and time constraints. But for the occasion when you want to pull off – for example – a summer ale for the summer, a seasonal beer brewing calendar can be very helpful to keep you beer styles on schedule.
Year Round Beers!
These beers seem to work well any time of year and are good options for year-round "house" beers. Consider them for any month on your beer brewing calendar.
Pale Ale
IPA
Amber ale
Pale lagers
Pilsner
Brew in the Winter (for Spring drinking)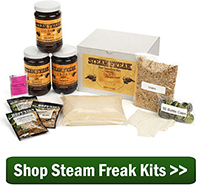 In anticipation of those long, final months of cold, brew a bock or an Irish stout. Irish stout (as well as Irish Red) will also come in handy on St. Patrick's Day. Imperial stout and barleywine is often aged for 9-12 months, so this is a good time to get a start on next year's vintage. Consider putting these beer styles on your beer brewing calendar for fall brewing. Get started on a spring ale or Maibock so they'll be ready when the weather starts to warm.
Irish Red
Irish Stout
Bock
Barleywine (for next winter)
Imperial Stout (for next winter)
Spring Ale
Maibock
Brew in the Spring (for Summer drinking)
The summer season is high time for lighter colored ales and lagers, from pale ale and Kölsch to pilsner and witbier. Unlike the previous group, these beers do not need much , if any, aging at all, so they can be put on the beer brewing calendar closer to the time of anticipated consumption. The warmer weather also lends itself to brewing some Belgian ales that can tolerate higher fermentation temperatures, like saison and bière de mars.
Cream Ale
Pale Ale
IPA
Summer Ale
Kölsch
Hefeweizen
Witbier
Light Lager
Pilsner
Saison
Belgian Pale Ales
Bière de Mars
Gose
Brew in the Summer (for Fall/Winter drinking)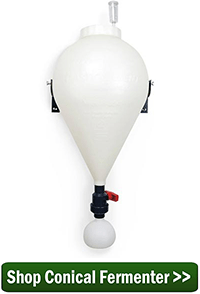 Darker beers, such as brown ale, start to hit the spot in the fall. Pumpkin beers are popular around Halloween and Thanksgiving. To make sure it's ready for Oktoberfest, plan on starting your Oktoberfestbier by mid-summer to allow for a long, cool lagering period. You can start an imperial stout or barleywine in the summer and still have several months of conditioning to make sure it's ready for winter.
Brown ale
Pumpkin beer
Oktoberfestbier/Marzen
Vienna lager
Imperial stout
Barley wine
Fall (for winter drinking)
By fall, you should be enjoying your Oktoberfestbier and pumpkin ale. Get a jump on some darker beers to get you through the winter, such as stout, bock, and strong Scotch ale. Start some holiday spiced ales so they'll be ready in time to give away as gifts. If started in the fall, you should be able to pull off a batch of imperial stout or barleywine by winter, though the longer they can age the better.
Strong porter
Stout
Bock
Dopplebock
Dunkelweizen
Strong Scotch Ale/Wee Heavy
Imperial stout (last chance)
Barleywine (last chance)
Holiday spiced beers
Do you follow a seasonal beer brewing calendar, or do you just make whatever beer style you feel like brewing?
—–
David Ackley is a beer writer, brewer, and self-described "craft beer crusader." He holds a General Certificate in Brewing from the Institute of Brewing and Distilling and is founder and editor of the Local Beer Blog.