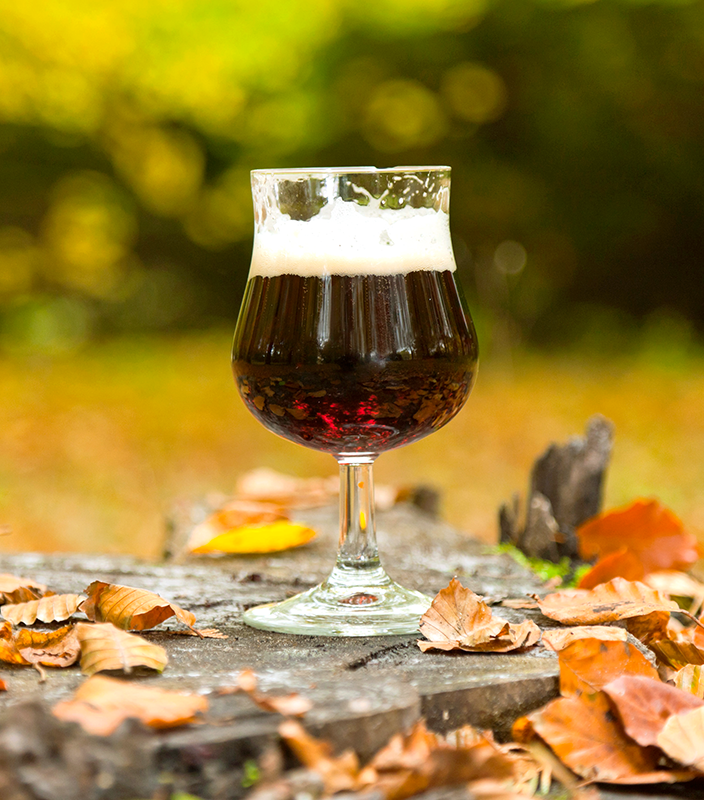 Bock is a traditional German beer typically served in late winter and early spring. A higher-gravity lager, the added alcohol provides a warming kick to help throw off the winter chills.
As a lager, this beer style requires good control of fermentation temperatures to brew it successfully. Expect to ferment for 2-3 weeks at about 50°F, followed by a lagering phase between 32-35°F for two months or more. If you have this capability, read on to develop and brew your own German bock beer recipe!
Choosing a Bock Style
There are a few kinds of bock to choose from, varying somewhat in regards to gravity and color. The traditional bock beer must be at least 1.066, according to German law. It is malt forward and medium bodied, generally a copper or light brown color. A Maibock or Helles bock is similar but golden in color, with a touch more hop bitterness. Maibocks are traditionally served in May.
Dopplebock originated in the Germany monastery that predated Paulaner Brewery. Their famous Salvator defines the style, such that other dopplebocks commonly use -ator in their name (e.g. Spaten Optimator, Troeg's Troegenator, Ayinger Celebrator). Dopplebocks are higher in gravity that traditional bocks, at least 1.074 according to German law.
Finally, Eisbock is the strongest variety of bock, with an original gravity typically 1.092-1.116. If you've never brewed a bock before, start with a traditional bock or Maibock, as the higher gravity beers can be a challenge.
The guidelines that follow are for brewing a traditional bock beer recipe:
Bock Beer Recipe Malt
Though bock originated in the German town of Einbeck, it soon found a home in Munich. In Designing Great Beers, Ray Daniels suggests that brewers in Munich likely used as much as 100% of what we now know as Munich malt. Many homebrewers will combine a significant portion of Munich malt with pilsner malt and some specialty grains, such as chocolate malt or crystal 120°L, in their bock beer recipes.
In Germany, bocks must have an original gravity of at least 1.066, so an all-grain bock beer recipe will likely need about 12 pounds of grain for a five gallon batch. One option would be to supplement a grain bill with enough malt extract to reach the appropriate OG.
In either case, mash in the higher end of the temperature range (~155°F) to achieve a beer that will have enough body and residual sugar to be appropriate for the beer style.
For partial mash brewers, use two to three cans of Munich malt extract. Perform a mini mash with some Munich malt and specialty malt for improved flavor and body.
Bock Beer Recipe Hops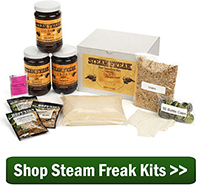 Bocks are malt forward beers with little to no hop flavor or aroma, so hops will only be used to provide enough bitterness to keep the beer from being overly sweet. 20-27 IBUs is the range provided by the BJCP for Traditional Bock. Consider using traditional German hops such as Hallertau or Tettnanger for an authentic bockbier.
Bock Beer Recipe Yeast
When brewing a German bock beer recipe, Ray Daniels recommends the Bavarian strain of lager yeast (Wyeast 2206) for this beer style. He also recommends using a yeast starter pitched into well-aerated wort only when it has been cooled to fermentation temperature (45-55°F). A long (approx. two month) lagering period as low as 32°F will help develop the clean, malt forward flavor as appropriate for the style.
German Bock Beer Recipe
(5 Gallon, Partial Mash)
Total Batch Size: 5 Gallons
Recipe Type: Partial Mash
Approx. Original Gravity: 1.069
Total Boil Time: 60 min.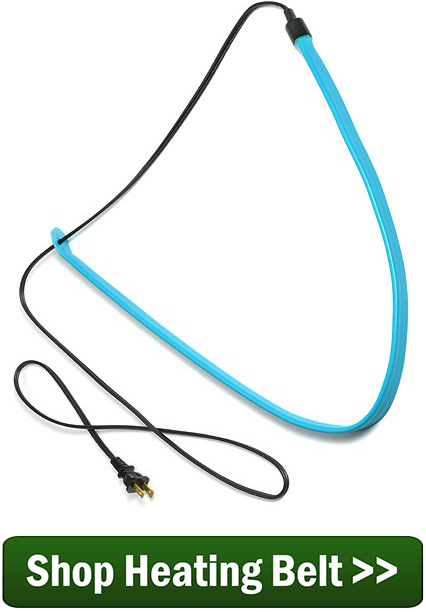 Anticipated IBUs: 24-30
Estimated ABV: 7.2%
Fermentables:
6.6 lbs. Steam Freak: Munich Liquid Malt Extract
1.5 lbs. Dried Malt Extract (Light)
1 lb. Munich malt
0.25 lb. Chocolate malt
Hops:
1.5 oz. Pelletized Hallertau (60 min. Boil Time)
0.5 oz. Pelletized Hallertau (20 min. Boil Time)
Yeast:
Wyeast 2206: Bavarian Lager Yeast
Bottling:
5 oz. Priming Sugar (Corn Sugar)
52 Bottle Caps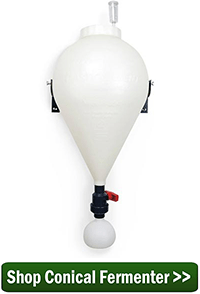 Directions:
This is a "partial mash" style of bock beer recipe. To make this beer recipe you will need to follow the Partial Mash Directions. Be sure to prepare a yeast starter in advance and pitch yeast into well-aerated wort that has been cooled to fermentation temperature (45-55°F). Lager for 6-8 weeks at 32°F, then bottle.
Til next time…Cheers!
—–
David Ackley is a beer writer, brewer, and self-described "craft beer crusader." He holds a General Certificate in Brewing from the Institute of Brewing and Distilling and is founder and editor of the Local Beer Blog.