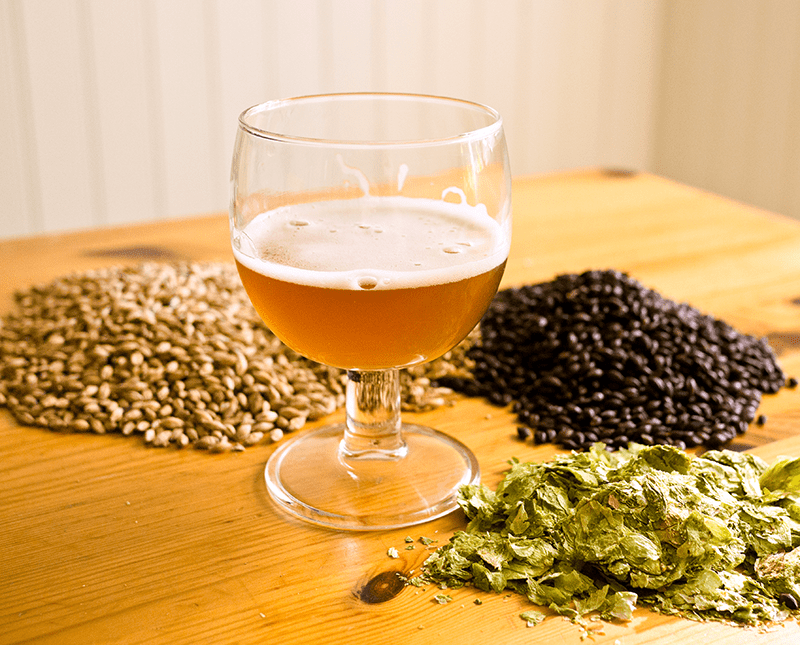 There are plenty of ways to impact the aroma and flavor of your beer: the beer yeast you choose, additives, and especially malt and hops. But one important "ingredient" that can impact how your beer turns out is often overlooked – time.
In recent years, two methods to create the most optimum homebrew have become popular. For homebrewers using extract, the late addition of malt extract can benefit both the taste and color of your beer, regardless if it is dried malt extract or liquid malt extract. Similarly, any homebrewer can utilize a "hop bursting" technique of late addition hops that's becoming commonplace for many of the most popular IPAs you'll find in your bottle shop.
So why switch up your brew day schedule? What are the benefits of late additions? Let's break it down.
Late Addition Malt Extract (DME/LME)
Whether you're an extract brewer or an all-grain brewer using malt extract to aid with high gravity beers, waiting until the end of your boil to add all the malt extract may help you perfect your brew.
The benefit of add your malt extract late in the process is simple – it'll provide greater clarity to your beer as well as increase hop utilization. How those steps take place is a bit more complicated.
To make the best use of malt extract, add 15 to 25 percent at the start of your boil, as your beer recipe instructions tell you to do so. However, by saving the remaining amount to add at the end of your boil, you're able to avoid a Maillard reaction, a caramelization that leads to the darkening of your beer. Essentially, it's what happens when sugars get stuck in your pot and begin to harden because of heat. This principal is the same whether you are using liquid malt extract (LME) or dried malt extract (DME).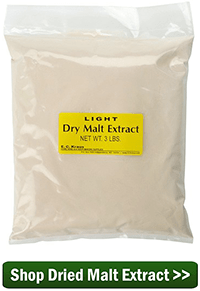 An added benefit of late addition malt extracts is that they also improve the utilization of hops, allowing for more bittering to come through. This may be a good or bad thing, depending on what beer recipe you're making and how you prefer your beer to taste.
Late malt extract additions should be added anywhere from when you have 15 minutes left in the boil to flameout. Just turn off your heat source and mix everything in thoroughly before turning the heat back on. If you wait until flameout, the wort will still be hot enough to sanitize everything.
Late Addition Hops
One way to increase hop flavor and aroma and avoid excessive hop bitterness is a technique called "hop bursting."
The premise is simple: use little or no hops at the beginning of your boil, saving nearly all of them for the "flavoring" and "aroma" addition times at the end of the boil. By doing so, you decrease the alpha acid utilization that adds bitterness and increase the use of oils that lead to fruit, citrus and pine flavors and hop aromas you love so much.
This is particularly important, as the characteristics of late addition hops will greatly impact your senses, especially smell. Even though your tongue helps you out when you taste beer, the sense of smell really helps to drive how you perceive flavors.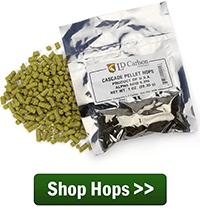 A proper hop bursting technique consists of adding hops from 15 minutes left in the boil to after flameout. Remember that the later you add hops, the stronger the aroma. Popular American hop varieties like Simcoe, Amarillo, Cascade, Citra or Centennial will give you a great combination of flavors. Think of hop bursting as an ideal complement to dry-hopping your beer, which also provides strong smells.
If you want an idea of how late addition hops can make a beer taste, try picking up brews made by Stone. Most notably, their popular "Enjoy By" series of IPAs uses hop bursting techniques to create some of the strongest, tastiest hop flavors I've ever experienced in a beer.
Half the fun of homebrewing is the potential for experimentation, timing is just one more dynamic that can be toyed with and mastered, so try doing some late addition malt extract and late addition hops, and see how they can work best for you. They may be the key to unlocking your next great homebrew, especially if you're a hop-head like me!
—–
Bryan Roth is a beer nerd and homebrewer living in Durham, North Carolina. You can read his thoughts on beer and the beer industry on his blog, This Is Why I'm Drunk, and send him suggestions on how to get his wife to drink craft beer via Twitter at @bryandroth.