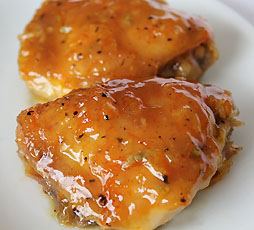 The only thing that might be better than a good homebrewed beer is good food made with homebrewed beer. Put them together this winter for the ultimate homebrew creation!
Here are three recipes for cooking with homebrew beer that will keep you nice and warm this winter – don't forget to serve with a tasty brew!
Homebrew Beer Marinade
This recipe comes out of my favorite all-around cookbook, The Joy of Cooking. It works great for beef and pork, helping to tenderize the meat and improve flavor. Use it before stir-frying meat or for a standalone meat dish. Keep in mind that hops will come through in the dish if you use a hoppy beer. I suggest a brown ale or porter for the beef or pork. Feel free to tweak the recipe to suit your tastes!
Makes: 1 2/3 cups marinade (good for 3-4 lbs. meat)
Ingredients:
1 1/2 cups (12 oz.) flat homebrew beer
1 tbsp. dry mustard
1 tsp. ground ginger
1/2 tsp. salt
3 tbsp. soy sauce
1/8 tsp. hot pepper sauce
1/4 cup orange marmalade
2 garlic cloves, minced
Directions:
Open a homebrew beer several hours before and allow it to go flat. (You can speed up the process by pouring the beer several times between two glasses.) Combine all ingredients in a bowl and whisk together. Marinate meat for 2-12 hours. Have a homebrew!
25-Minute Bacon Beer Cheese Soup with Chicken
I recently stumbled across this recipe on the Slow Roasted Italian. Beer, cheese, bacon…who could ask for more? The author, Donna Elick, calls for witbier, which should contribute a subtle complexity from the coriander. You might also try a rye pale ale, bitter, or porter.
Makes: 6-8 servings
Ingredients:
6 slices thick cut bacon
1 lb. boneless skinless chicken breast
1/4 cup butter
1/4 cup flour
2 tsp. garlic powder
2 tsp. ground chile de arbol (or cayenne pepper; to taste)
1 tsp. smoked paprika
1 tsp. kosher salt
1 tsp. pepper
1 cup beer, Belgian style wheat beer
1 cup chicken broth
2 cups half and half
8 ounces mild cheddar cheese, shredded
1 teaspoon Worcestershire sauce
chives
croutons
Directions:
Roughly chop bacon and cook in a large pot until lightly crisp. Cut chicken in 1-inch cubes or smaller. Remove bacon from the pot and reserve, and then cook the chicken in the bacon fat. Remove chicken and reserve. Add the butter to the drippings then whisk in the flour and seasonings. Add the liquid ingredients. Whisk to combine and bring to a gentle simmer. Add cheese and mix until smooth. Add Worcestershire, bacon, and chicken and stir. Garnish with chives and crouton and enjoy with a homebrew!
Alaskan Stout Dessert Glaze
It recently occurred to me that my cherry dubbel would make an excellent sauce for chocolate cake or vanilla ice cream. Although this recipe calls specifically for Alaskan Stout, don't be afraid to try it with a chocolate stout or other dark beer. Being creative is one of the great rewards of cooking with homebrew beer.
Makes: 12 servings
Ingredients:
1 cup sugar
1/2 cup Alaskan Stout (or any homebrewed stout)
1/2 tsp. crushed coriander
1/8 tsp. cinnamon
Directions:
Mix together ingredients in a medium saucepan over medium heat. Bring mixture to a boil, stirring constantly. As soon as it starts to bubble, turn down heat to low. Simmer for 10 minutes, skimming off any foam that appears. Allow to cool before serving. Serve over ice cream or cake.
Do you have any favorite recipes that involve cooking with homebrew beer? Share in the comments below!
——————————————————————————————————–
David Ackley is a beer writer, brewer, and self-described "craft beer crusader." He is a graduate of the Oskar Blues Brew School in Brevard, NC, and founder of the Local Beer Blog.