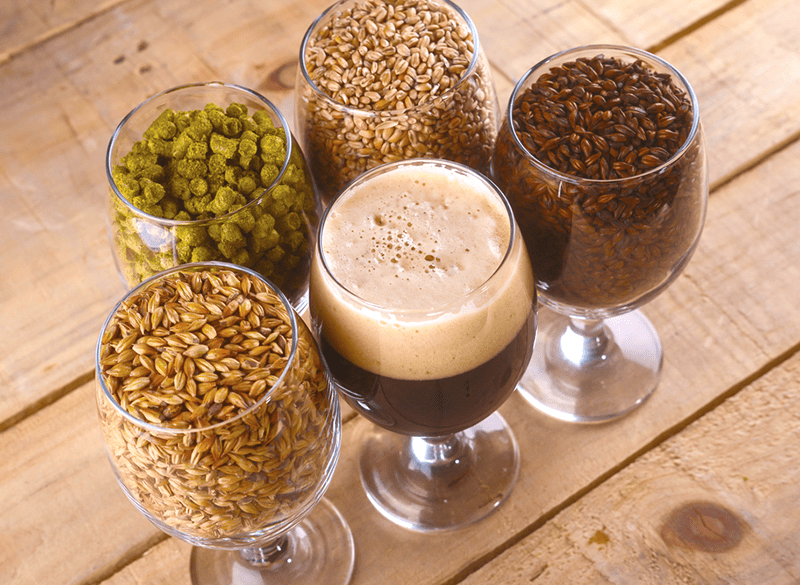 Here's a few insights and tips for brewing a porter beer recipe. There's also a 5 gallon recipe for brewing an English-style porter from malt extract.
A porter beer is an ale featuring dark malts with a somewhat subdued hop flavor. Often chocolate and slightly roasty malt character is the primary flavor characteristic. A porter beer is traditionally an English beer, but American interpretations of porter might be a little more hop forward. Alcohol content ranges typically from 4.5-6% ABV, though "robust" porters can reach 6.5% or higher. It is believed that these stronger versions morphed into what we now know as stouts.
Building a Porter Beer Recipe
Malt
With all the malts available to homebrewers these days, there are many ways to get a deep brown color in the beer. Some prefer to use a pale ale malt as base, then add color and flavor with primarily chocolate and black malt. On the other hand, you can scale back on the darker malts and use some caramel malt to achieve the right color mix. The same goes for malt extracts. Use the porter beer recipe below as guidance, but by no means feel like you have to follow that grain bill!
Whatever combination of brewing grains you use, try to focus on the chocolate malt and crystal malts for your color. Roasted barley is more appropriate for stouts.
Hops
An English-style porter recipe should feature English hop varieties such as Goldings and Fuggles. American porters may use American varieties, like Cascade.
Mild porters may have as little as 18 IBUs, while the strong, robust porters could have up to 50 IBUs. In any case, remember that the main feature in the porter is the dark malts. Dry hopping is not unheard of, but try not to go overboard with the flavor and aroma hops if you want to brew a traditional porter beer.
Yeast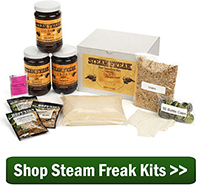 English ale yeast such as Wyeast 1098: British Ale will work well in an English porter recipe. I'm a big fan of the Safale-S04, great yeast in terms of quality, economy, and ease of use. For an American yeast, Safale-S05 and Wyeast 1272: American Ale II are two good options.
If you just want to hurry up and brew, check out our Babbage Brown Porter beer recipe kit. Otherwise, read on for some good porter beer recipe suggestions!
Brown Porter Beer Recipe (5 Gallons, Extract)
from the E. C. Kraus Beer Recipes
Style: Brown Porter:
Total Batch Size: 5 Gallons
Recipe Type: Partial Mash
Approx. Original Gravity: 1.052
Total Boil Time: 45 min.
Anticipated IBU: 28-32
Fermentables:
6.6 lbs. Briess: Sparkling Amber
Specialty Grains:
8 oz. Carapils® Malt
8 oz. Black Malt
4 oz. Chocolate Malt
Hops:
2 oz. Pelletized Willamette (45 min. Boil Time)
1 oz. Pelletized Fuggle (20 min. Boil Time)
Yeast:
Fermentis: Safale S-04
Bottling:
5 oz. Priming Sugar (Corn Sugar)
52 Bottle Caps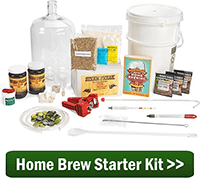 Directions:
Steep grains in 152°F. water for 30 mins. Remove from heat, stir in malt extract and bring to a boil. Add Willamette hops and boil for 25 minutes. Add Fuggles hops and boil for 20 minutes. Cool the wort and pitch the beer yeast when the wort has reached 70°F. or lower. Ferment for 5-7 days at 60°F.-70°F., then rack to a secondary fermenter for 10-14 days. Bottle beer with priming sugar. Beer will be ready to drink in two weeks.
Do you have a good home brew porter beer recipe? What's your secret?
—–
David Ackley is a beer writer, brewer, and self-described "craft beer crusader." He holds a General Certificate in Brewing from the Institute of Brewing and Distilling and is founder and editor of the Local Beer Blog.