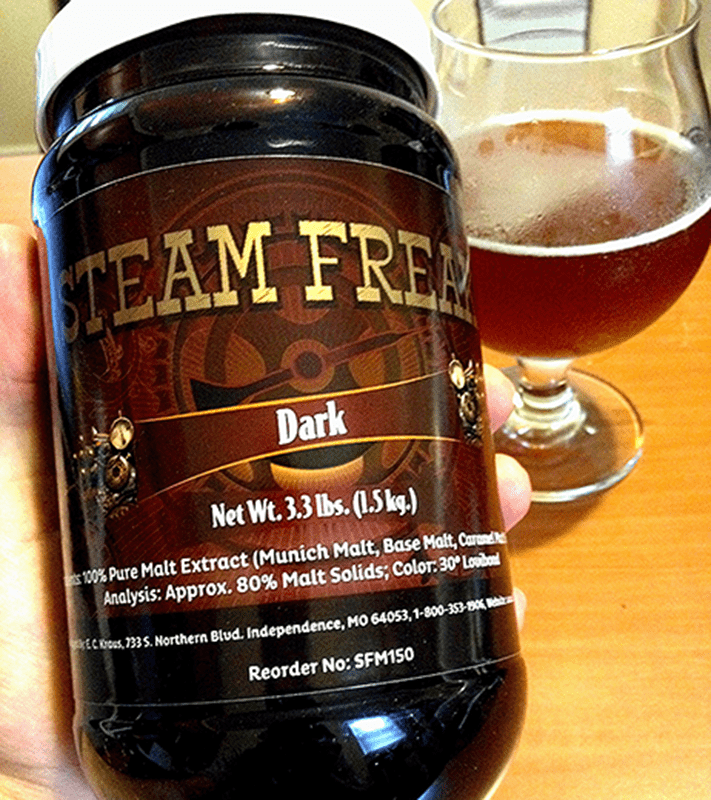 Coffee and beer have become a natural combination in the beer world. There are versions by Sam Adams, New Belgium, and nearly every other craft brewer out there. In the Sierra Nevada Beer Camp Across America 12-pack, a coffee milk stout was one of the most highly rated beers in the variety pack.
In brewing, coffee is most often paired with stout. It's a style that's robust enough for winter, and if you enjoy coffee as much as I do, it's a beer you can drink again and again.
Which leads me to why my next brew is the Steam Freak's Captain Cogsworth Coffee Stout Beer Kit. Here's the recipe from the ingredient kit I'll be brewing:
Steam Freak Captain Cogsworth Coffee Stout Beer Kit
(Extract with specialty grains, five-gallon batch)
Specifications
Style: American Stout with Coffee
Target OG: 1.060
Target FG: 1.016
Target ABV: 5.5%
IBUs (Bitterness): 46
SRM (Color): 36
Ingredients
6.6 lbs. Dark Liquid Malt Extract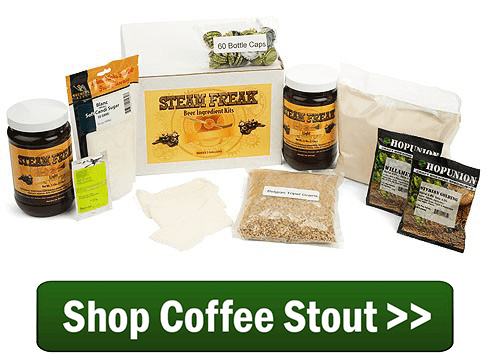 1.0 lbs. Dark Dried Malt Extract
4 oz. Caramel 60°L malt
4 oz. Roasted barley
8 oz. Chocolate malt
1 oz. Northern Brewer hops at :60
1 oz. Tettnanger hops at :30
1 packet Fermentis Safale US-05
Also included in this kit:
Planning How To Brew This Beer Ingredient Kit

You might be wondering how exactly the coffee should be added to this coffee stout beer kit recipe. Should it be added to the boil? To the fermenter? There are several ways to do it. Each will give the beer a different coffee character. I'd advise against adding the coffee to the boil, unless throwing it in at the very end. It probably won't ruin the beer, but adding the coffee during the boil might give the beer too much of a bitter, astringent taste.
The E. C. Kraus kit directions recommends adding the coffee at bottling time. Though making hot coffee will be the quickest and easiest way, cold brewed coffee offers an opportunity for rich coffee flavor while minimizing added bitterness. To do this, I'll need to prepare the coffee in advance.
To make cold brew coffee, mix the ground coffee with water about 24 hours in advance. You generally mix cold brew coffee with 1/2-1/3 less water than you would making a regular batch. I'll plan on mixing the 3 oz. of coffee that comes with this coffee stout beer kit with about 18 oz. of pre-boiled, pre-chilled, filtered water.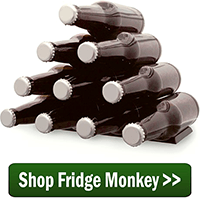 I'm no barista, but I like to think I have a pretty good nose for coffee. I opened the bag of coffee to give it a whiff – boy am I excited to brew this batch! Stay tuned to see how this coffee stout beer recipe goes!
• Part I – Brewing a Coffee Stout
• Part II – Brew Day, Partial Mash
• Part III – Adding Coffee, Priming
• Part IV – Final Tasting Notes
———————————–
David Ackley is a beer writer, brewer, and self-described "craft beer crusader." He holds a General Certificate in Brewing from the Institute of Brewing and Distilling and is founder and editor of the Local Beer Blog.