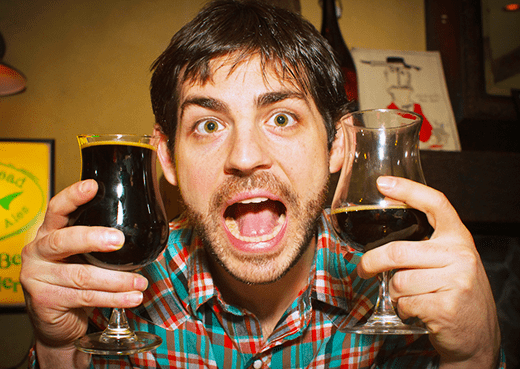 If you've had the chance to pick up one of Sierra Nevada's Beer Camp Across America 12-packs, then you're in for a treat when you open up the collaboration beer they made with Ninkasi Brewing Company. Many of the people I've talked to and reviews I've seen have mentioned their Double Latte, a coffee milk stout, as one of the best beers in the 12-pack. In fact, it's got a rating of 99% on RateBeer. Being the adventurous homebrewer that I am, I was determined to track down a clone recipe.
Ninkasi's Double Latte is a unique beer, combining a milk stout with a coffee stout. The Sierra Nevada blog post about the collaboration offers some information about what inspired the beer:
"We wanted a beer with a strong coffee flavor," said Jamie Floyd, Ninkasi co-founder and founding brewer, "but we also wanted to add some sweetness and body to balance it out."
Highly kilned crystal and caramel malts add notes of raisin and cocoa, while the use of black malt amps up the roasted flavors and contributes a mild astringency, which helps offset the sugary sweetness.
In Sierra Nevada's video clip with Ninkasi brewer, Jamie Floyd, he explains that the beer is a "foreign-style stout with milk sugar and coffee." We also find out that the hop schedule emphasizes the bittering hops and that the beer uses exclusively Nugget hops. The Sierra website offers further information about the malt bill: Two-row pale, caramel, brown, chocolate.
Combine that with the stats on the beer, and we start to get a good idea of how to put the recipe together.
Sierra Nevada / Ninkasi Brewing Double Latte Clone Beer Recipe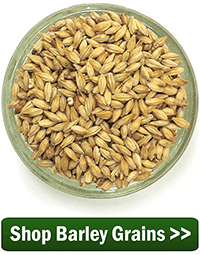 Specs
OG: 20.4 (Plato) = ~1.084
FG: 6.8 (Plato) = ~1.027
ABV: 7.6%
IBUs: 60
Ingredients
12.5 lbs. two-row pale malt
1.5 lbs. chocolate malt
1 lb. crystal 80L malt
.5 lb. special roast malt
2 oz. black malt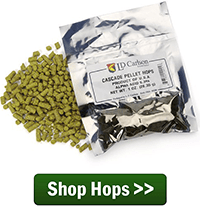 1 lb. lactose sugar (late addition)
1.25 oz. Nugget hops at :60
.25 oz. Nugget hops at :15
Wyeast 1056: American Ale Yeast (also known as the Chico strain)
Half gallon of cold brewed coffee (added during secondary fermentation)
Directions
Step 1: Brew the Beer
Mash the crushed grains at 154˚F for 60 minutes. Sparge to collect about 7 gallons of wort. Boil for 90 minutes, adding hops according to schedule above. Add the lactose sugar during the last 5-10 minutes of the boil. Whirlpool, chill wort, and transfer to a clean, sanitized fermenter. Aerate wort and pitch yeast at about 70˚F. Ferment at 68˚F.
Step 2: Prepare the Coffee 
Fill a half-gallon jug (a growler works perfectly) with about 6-8 oz. of ground coffee, then top with cold, filtered water. Place in the fridge for 24-48 hours. No need to strain – the coffee will settle to the bottom so you can easily pour the coffee off the grounds.
Step 3: Mix the Coffee into the Fermenter
Gently pour the coffee into your secondary fermenter, then siphon your beer on top of it. Allow 10-14 days in the secondary fermenter, then proceed at you would normally. Bottle or keg for ~2.2 vols CO2.
Have you attempted a clone recipe of this fantastic beer? Do you want to make one? What would you suggest?
—————————————————————————————————————-
David Ackley is a beer writer, brewer, and self-described "craft beer crusader." He holds a General Certificate in Brewing from the Institute of Brewing and Distilling and is founder of the Local Beer Blog.