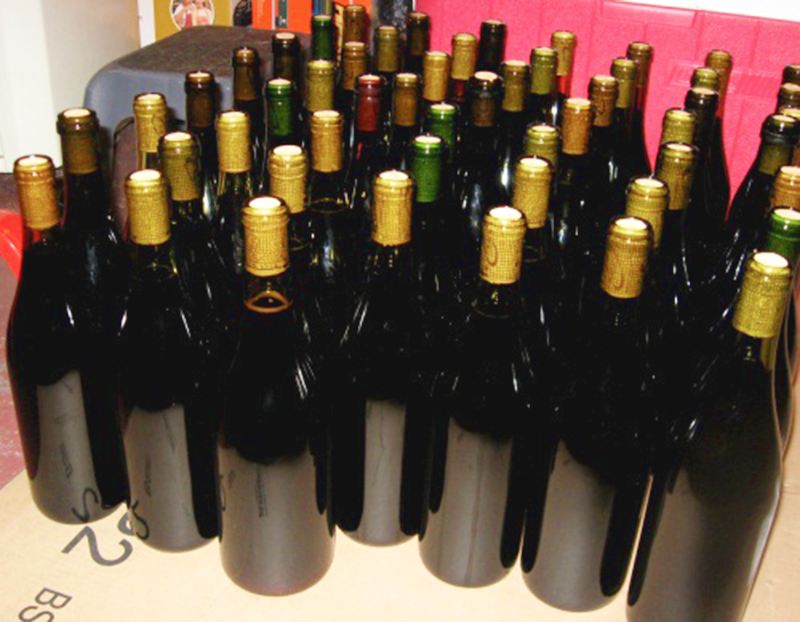 Hi everyone!
Just as a refresher, last time we caught up my Ken Ridge Classic Nebbiolo was moving along quite nicely, other than the fact that I completely forgot to add the oak granules way back in the beginning of the process.
According to the instructions that came with the Nebbiolo wine kit, the stabilization and clarification stage is only 6 days and then it's time to bottle, however, due to my travel and unpredictable-at-times work schedule, I wasn't able to actually bottle the wine until 13 days later. I thought this would be perfectly acceptable, since all the wine was doing at this stage was continuing to clear and if history serves me correctly, the longer I wait, the more clear the wine will be.
Since I have been having so many problems with my filter system, I decided to forgo the filtering for this particular wine and just let gravity do its thing. I do plan on revisiting this filtering system issue at some point in the near future, however, at this particular time, I was not quite ready.
So, other than the delayed bottling date and the lack of filtering, bottling the wine itself, went pretty well. I ended up getting 25 bottles (well, 24 and then ¾ of a 25th bottle) of wine out of the batch, which is probably the best yield I've done to date. In the past, you might remember me spilling and otherwise losing some wine, but not this time!
Other than getting sprayed a little in the eye with wine when I over-enthusiastically filled the siphoning hose prior to bottling the wine (good thing I was wearing glasses!), I didn't lose very much at all this time. I suppose I technically lost 5 bottles since the wine ingredient kit is designed to make 30 bottles, but all in all, I'm very pleased with the yield.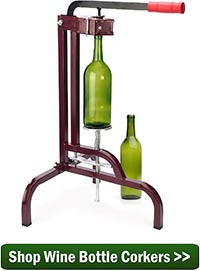 I have to say though, my least favorite part about bottle the wine probably has to be removing labels off of old wine bottles prior to cleaning/sanitizing them for use. I know, I know, I don't HAVE to remove the wine labels, but it just looks so much cleaner and is less confusing if all my bottles have the same (or no) label to begin with.
I put several wine bottles in a sink with piping hot water, and to my surprise all of the labels just sloughed right off without me doing anything. Unfortunately, as I put more wine bottles in, the harder it was to take the labels off and the more I had to scrap off the teeny tiny bits of glue with a knife. I don't know if this is because the water was cooling down making the glue less likely to "let go" on its own, or if the labels are just all so different that some are easy to take off while others make you want to throw the bottle out the window.
I realize this complaint is extremely minor in the grand scheme of home winemaking, but I feel better now that I got it off my chest. Cheers!
———————————–


My name is Leigh Erwin, and I am a brand-spankin' new home winemaker! E. C. Kraus has asked me to share with you my journey from a first-time dabbler to an accomplished home winemaker. From time to time I'll be checking in with this blog and reporting my experience with you: the good, bad – and the ugly.