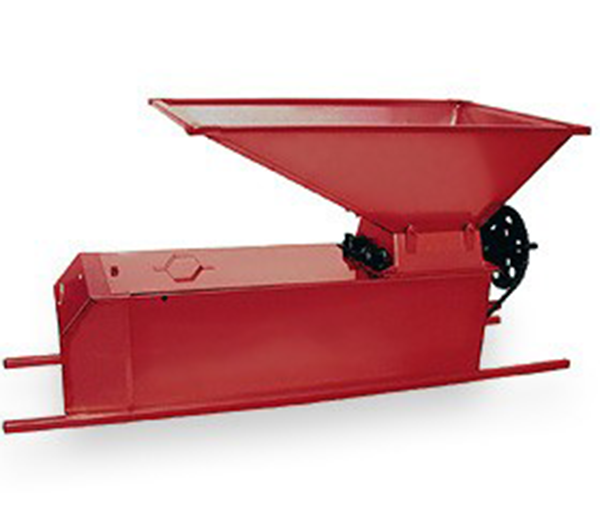 Right now we have the Marchisio Manual Grape Crusher / Destemmer for sale at a great value. It can process up to 2,000 pounds of grapes per hour with just a normal, hand-cranking speed.
I say that it's is a great value because our price includes more than just the crusher / destemmer. It includes free shipping to your door anywhere in the 48 adjoining states. That's nothing to sneeze at. And, it also includes custom, professional packaging.
I think it's important to point out that we don't just throw your grape crusher / destemmer into any old box that it will fit. Instead, we carefully package it in custom-size cartons with styrofoam packing made specifically for destemmer. Everything has a nice, snug fit that can safely and easily handle the ride from our warehouse to your doorstep.
Below are some pictures of our gang packing up one of the manual grape crusher/destemmers we have for sale. As you can see a lot of pride goes into their work. You can also see they take packing your orders very seriously. For example, the hopper goes inside a box… that's inside a box! We promise it will get to you in perfect condition. That's a guarantee!
Add to it free shipping, and you have one heck of a deal.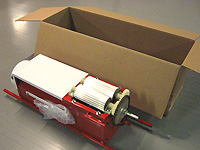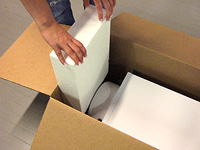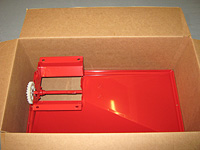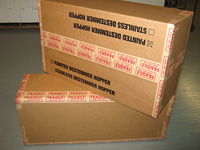 Manual Grape Crusher / Destemmer
———————————–
Ed Kraus is a 3rd generation home brewer/winemaker and has been an owner of E. C. Kraus since 1999. He has been helping individuals make better wine and beer for over 25 years.