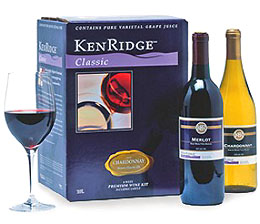 How does the flavor of a wine made from fresh wine making juice compare concentrate? I know this is a broad question but are there any drastic differences?
-Matt W.
—–
Hello Matt,
Thanks for the great question.
The advancement of concentrating wine making juices has jumped by leaps and bounds over the last few decades. It has finally gotten to the point that it is indistinguishable when comparing fresh wine making juice vs concentrate.
Today, the concentrating process is done by taking nothing more than water out of the fresh juice. This is accomplished by boiling the juice and causing the water to steam off the juice. Basically it's distilling.
But here's the twist: they are doing it at a very low temperature. In other words, they steam the water off of the fresh juice at room temperature. You may be asking yourself, how's that even possible? And the answer is very simple. It's done with air pressure… or lack of it.
You may remember from your high school science class that water boils at 212°F. But this is the boiling point for water at sea level, only. As you go up in altitude the boiling point becomes lower and lower. For example, water boils at 187°F on top of Pike's Peak. This is because there is less air-pressure to hold the steam into a liquid as you go up in altitude.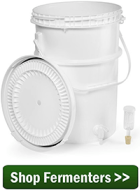 The wine concentrate producers use this fact to their advantage. The juice is placed in a vacuum that is so strong that it begins to boil at ~76°F. The water literally steams off of the juice at this temperature keeping it fresh and free from the effects of heat.
Any aroma or other volatile elements that escape during this process along with the steam are later extracted from the steamed-off water and put back into the wine concentrate as an essence.
This is the real secret behind why there is no difference between wine making juice and concentrate. There is nothing done to the wine concentrate that is negative or harmful.
A second consideration as to why you may want to consider using wine making concentrate is the fact that the grapes used to make these grape concentrates are usually superior to what you have available to you otherwise. What's available to most home wine makers is usually very limited compared to what wine making concentrate producers have to offer. Which brings me to the last point I'd like to make…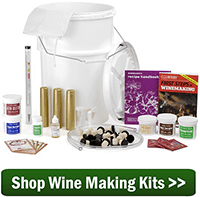 You have an incredible variety of wine making concentrates available to you. When comparing fresh wine making juice vs concentrate, it's not eve close. For example, we carry over 200 different kinds of grape juices collected from all over the world. These concentrates afford you the opportunity to make wines from grapes grown as far away as Italy and New Zealand.
Matt, I hope this clears things up for you. One common saying among winemakers is that, "you can not make a wine that is better than you grapes used to make it.". That is why this subject is so important. You have to start off with a good foundation of produce to end up with a stellar wine.
Happy Winemaking,
Ed Kraus
—–
Ed Kraus is a 3rd generation home brewer/winemaker and has been an owner of E. C. Kraus since 1999. He has been helping individuals make better wine and beer for over 25 years.