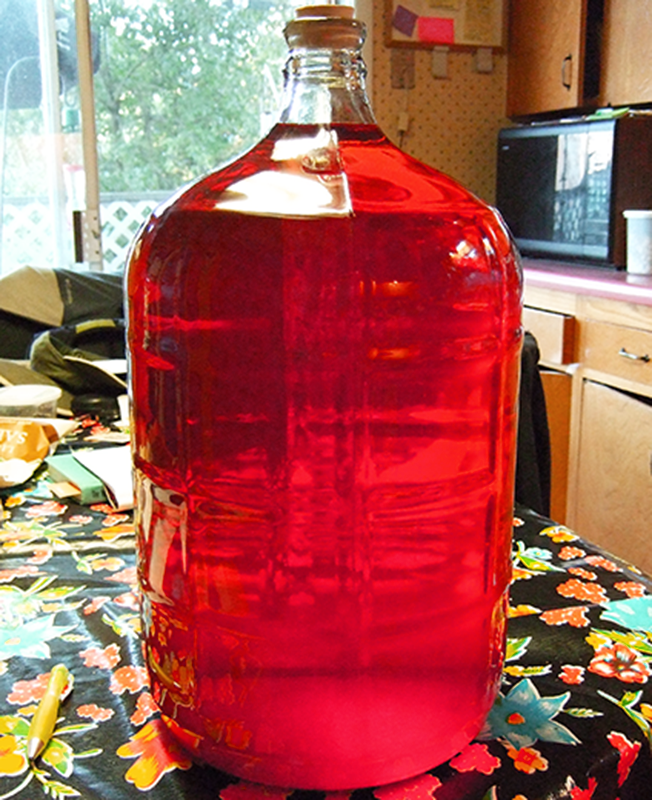 At what point do I add the Sparkolloid to my wine?
Jerre M. — TN
—–
Hello Jerre,
Thank you for the great question about when to add Sparkolloid to a wine.
Technically, Sparkolloid fining can be added anytime after the wine has stopped fermenting. However, normally it is added after the wine has been treated with bentonite fining. Sparkolloid powder is kind of the left-hook to the bentonite's right-jab. One works to take out what the other can't. You will find all the instructions for its use on the side of the container we offer.
Bentonite takes the most particulate out of the wine, so it is typically used first. Once the fermentation stops, a winery will add a dose of bentonite to drop out the the bulk of the proteins. This is mostly made up of yeast cells and tannin. Most would drop out on its own, but the bentonite helps it drop out more quickly.
While bentonite is the best at dropping out large amounts, what it is not particularly the best at is adding a polish to the wine, or getting out that final, last bit of particles. While the wine will look somewhat clear after a bentonite treatment, there are fining agents that can add more polish to the wine. This is where Sparkolloid finings come in. Sparkolloid powder is able to take out finer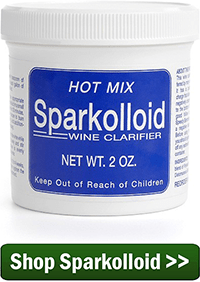 particles by neutralizing their electrical charge and allowing them to collect and drop out. This increases the luster or brilliance of the wine. For this reason, after a bentonite treatment is when to add Sparkolloid finings to a wine.
Sparkolloid powder is not good at taking out large volumes of particulate matter. For this reason, if you are only using Sparkolloid to fine your wine, then I would wait a month or two after the fermentation, to make sure that what can drop out on its own does so. Once the wine quits improving in clarity on its own, rack it off the sediment and add the Sparkolloid finings.
So, when to add Sparkolloid powder to a wine really depends on whether or not bentonite is being used beforehand. If so, wait about a week and then add it. If you are not using bentonite, then you may need to wait several weeks before the wine has cleared enough for Sparkolloid to be effective.
Happy Winemaking.