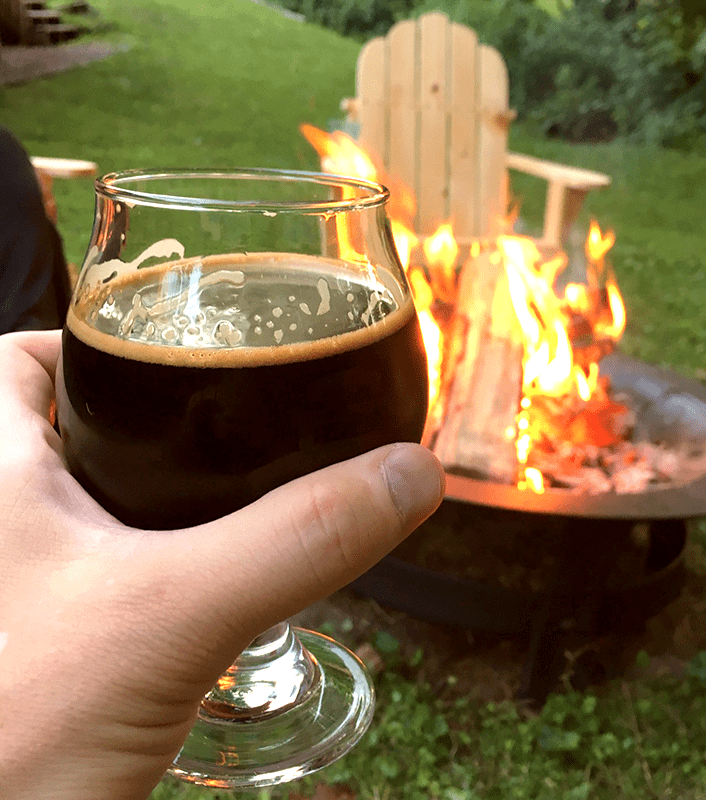 If you're searching for a thick, luscious dessert beer, then look no further.
Milk stout (a.k.a. sweet stout) is a sub-style of stout noted for its creamy texture and residual sweetness. It's not actually made with milk. Instead, many brewers choose to use unfermentable lactose sugar in order to achieve that creamy, sweet character.
This chocolate milk stout recipe starts with a basic sweet stout recipe and adds a pound of unfermentable lactose sugar to increase sweetness and body. A generous dose of chocolate malt, plus four ounces of cacoa nibs make for a big chocolate flavor that will remind you (and all your friends) of chocolate milk.
Chocolate Milk Stout Recipe
(5 Gallon Recipe, All-Grain & Partial Mash)
Specs
OG: 1.060
FG: 1.022
ABV: 5%
IBUs: 27
SRM: 36
Ingredients
8 lbs. 2-Row Brewer's Malt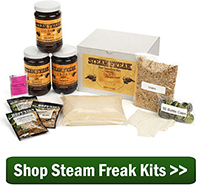 1 lb. Caramel 80L Malt
1 lb. Chocolate Malt
.25 lb. Roasted Barley
1 lb. Lactose Sugar
1.5 oz. Willamette hops (First Wort Hops)
.5 oz. Willamette hops at :60
1 tsp. Irish Moss at :15
Wyeast 1084: Irish Ale Yeast
4 oz. Cacao nibs (added in secondary)
5 oz. priming sugar (if bottling)
Directions for All-Grain: Prepare a 2L yeast starter. Single infusion mash at 150°F for 60 minutes. Add first wort hops when sparging into the brew kettle. Collect seven gallons of wort. Bring to a boil. Add .5 oz. of Willamette hops at beginning of 60-minute boil. Add 1 tsp. of Irish moss with 15 minutes left in the boil. At the end of the boil, mix in the lactose sugar. Chill wort and transfer to a clean, sanitized fermenter. Ferment at 68°F for seven days, then transfer to a secondary fermenter holding the cacao nibs. Ferment for ten days at 68°F. Bottle or keg as normal.
Directions for Partial Mash: Prepare a 2L yeast starter. Replace the 6 of the 8 lbs. of 2-Row malt with 4 lbs. Light DME. Mash the crushed grains with 1.5 gallons of water at 150°F for 60 minutes. Strain wort into brew kettle and rinse grains with one gallon of water at 170°F. Mix in the DME and top off with enough water to make four gallons. Add the first wort hops and bring wort to a boil.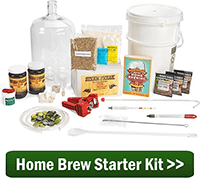 Proceed with recipe as above, topping off with enough clean, sanitized water to make five gallons in the fermenter. Primary fermentation for seven days at 68°F. Rack beer onto cacao nibs in a secondary fermenter and ferment for ten days at 68°F. Bottle or keg as normal.
This is a very easy chocolate milk stout recipe that make a tremendous brew. And, I can't think of a better time to brew it up then right now! It's very tasty after big meals making it an excellent choice to serve during the Holidays.
—–
David Ackley is a beer writer, brewer, and self-described "craft beer crusader." He holds a General Certificate in Brewing from the Institute of Brewing and Distilling and is founder and editor of the Local Beer Blog.