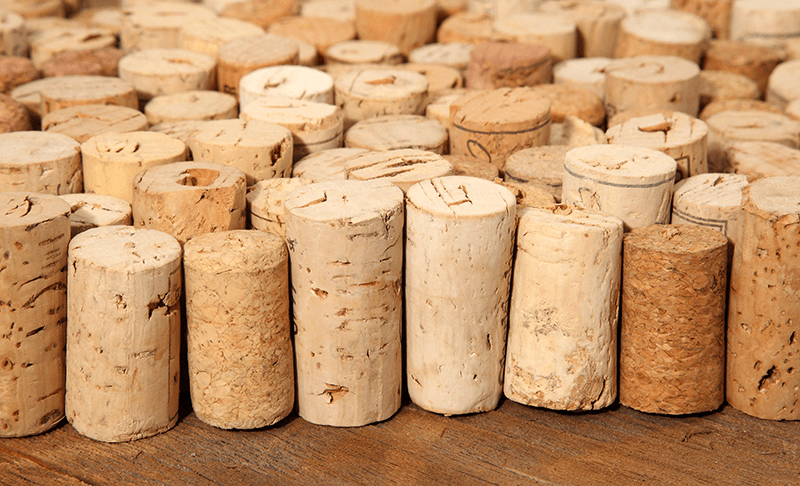 If you're getting ready to buy corks to bottle your wine you may be wondering which size corks you should get. We offer four different sizes of wine cork stopper. They are sizes: #7, #8, #9 and #10. These numbers refer to the diameter of the cork. The higher the number, the larger the diameter of the cork.
The opening of a standard, 750 ml wine bottle is 3/4 of an inch. If you have a wine bottle corker you will want to purchase either the size #8 or size #9 corks. The diameter of these corks are 7/8″ and 15/16″, respectively. Size #9 corks is what the commercial wineries use. Either will require a wine bottle corker to press them into the bottle.
Which size cork you get depends on the type of wine bottle corker you have. Any wine bottle corker on the market can put in the size #8 wine cork, however some wine bottle corkers have trouble putting in a full-size #9 cork.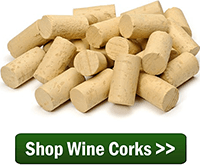 If the corker was purchased from E. C. Kraus, you will be able to put in a size #9 or #8 cork just fine. If your corker was purchased from somewhere else then some caution will be required.
Some wine bottle corks on the market use a funnel-design to compress the cork. The wine cork is shoved through a funnel into the opening of the wine bottle. For the most part, this design of corker will work okay for a size #8 cork, but if you want to put in a full-size #9 wine cork and get a tighter seal, using a funnel-style corker can be a problem. The larger cork can get pinched and frayed as it goes through the funnel.
All the wine bottle corkers we offer compresses the cork evenly, from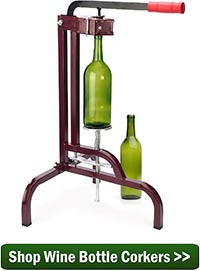 all sides then plunges the cork into the barrel opening of the wine bottle. With this method of corking no damage will come to the cork, as it is not be contorted through a funnel opening.
We do not recommend using size #7 cork, but we do offer them for individuals who want to put their corks in by hand. This size wine cork is small enough in diameter to be put in without a wine bottle corker. The downside is that they do not seal the wine bottle very well. In fact, if you lay the wine bottle on its side, there is a fair change that the #7 wine cork will seep some wine. For this reason you should store wine bottle upright if using this size of wine cork.
Size #10 corks are for larger size bottles. While many larger bottle still have the same 3/4 inch opening that the 750 ml have, some larger size wine bottles have larger openings that will require this larger size cork.
—–
Ed Kraus is a 3rd generation home brewer/winemaker and has been an owner of E. C. Kraus since 1999. He has been helping individuals make better wine and beer for over 25 years.