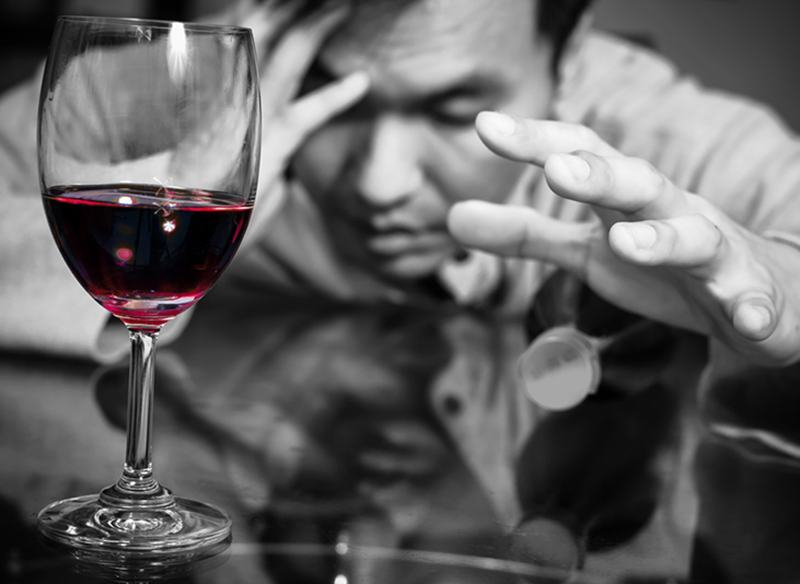 This is a subject I get about at least once a week. People are desperately interested in making sulfite free wine.  Usually it is because they are suffering from headaches that they are attributing to sulfite allergies. For this reason they want to make their homemade wine without sulfites.
The major foil to making sulfite free wine is that sulfites are a natural byproduct of fermentation. In winemaking we talk about sulfites in terms of ppm (parts per million). Wine fermentations will naturally produce sulfites somewhere on the order of 10 to 20 ppm.
This amount may seem small, but compare it against the fact that the average bottle of wine on the market only contains about 65 ppm or the fact that any wine in the U.S. that has more than 10 ppm must have on its label, "Contains Sulfites," then it starts to become clear that the amount of sulfites made by a fermentation is, in fact, significant to the wine's total content.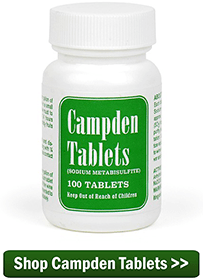 So the answer is, "no." You can not make sulfite free wine. There will always be some sulfite in your homemade wine. Now lets move on to the next logical question…
Can I make wines without adding sulfites?
The answer is: certainly you can. But, you should also be asking the question: do you want too? Sulfites such as Campden tablets or potassium metabisulfite are added to a wine for a reason: to keep the color and flavor fresh over time, and to keep it from outright spoiling. If the level of sulfites are too low, then it is susceptible to being overcome with bacteria, mold and other detrimental spoilers. Making sulfite free wine does not come without its own risk.
Because wine has alcohol, and alcohol is a preservative, the amount of sulfites needed to keep it from spoiling is very small as compared to amounts we find in the foods we eat everyday. Fruit juices, for example, can have on the order of 200 to 300 ppm; dehydrated fruits, conservatively around 1,000 ppm; and salsa around 1,000 to 2,000 ppm. These amounts are much higher than the 45 to 85 ppm you will typically find in wine.
With this in mind, to me it doesn't make sense to short your wine the minuscule amount of sulfites it needs to help protect it from spoilage. And, it doesn't make sense to blame such small amounts of sulfites on headaches when so much of it is in the foods we consume everyday. That brings us to the next logical question…
So Why Do Some People Get Headaches From Wine?
There are a certain number of people who do get headaches from drinking wine – even as little as one glass – but as explained above, automatically blaming this on sulfites is not reasonable.
Besides the fact that there is not that much sulfite in wine to begin with, there are a couple of other reasons why this doesn't add up, as well: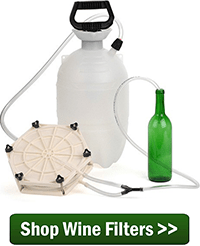 Sulfite allergies are much more rare than there are people having headaches from wine. According to medical industry reports, there are somewhere between 500 thousand to 1 million sulfite allergy sufferers in the U.S. This equals only about 1 in 300 to 600 people.
A headache is not the primary symptom of a sulfite allergy. Asthma or having trouble breathing is the very first problem to show up.
So, What Should I do?
If you are still not convinced that sulfites are completely innocent of all charges, then you might want to consider taking better control of the sulfites. Don't completely eliminate additions of sulfite to the wine, but lower the level of sulfites. Don't worry about making sulfite free wine but maybe try adding less sulfites, instead.
For example, right before bottling the wine, instead of targeting a sulfite level of 55 ppm for red and 70 ppm for whites, maybe shoot for 35 ppm in reds and 50 ppm for whites. Reduce the amount of sulfites in your homemade wines. Don't necessarily eliminate additions to your wine.
You can take readings with a Titrettor Hand Tool and Titret Test Vials. By taking control of your sulfite levels in this way, you can be certain that no more sulfites are in the wine than absolutely necessary to keep it fresh.
—–
Ed Kraus is a 3rd generation home brewer/winemaker and has been an owner of E. C. Kraus since 1999. He has been helping individuals make better wine and beer for over 25 years.