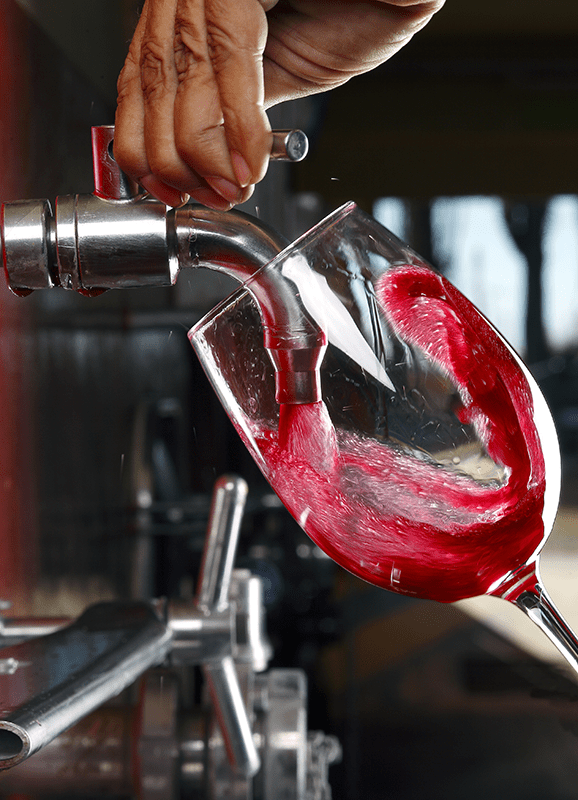 Sulfites are a very important part of wine making. They are commonly used in both commercial wine making and home wine making. They can be used in granulated form such as potassium metabisulfite or sodium metabisulfite. Also for the home winemaker, sulfites can be used in tablet form called Campden tablets.
There are several reasons for using sulfites in the wine making process. They are extremely versatile and thus valuable in many ways. They act as a sanitizer in both the wine and on the equipment. Sulfites are also a protector against the damaging effects of oxygen.
Very briefly, when sulfite granules are added to a wine, sulfite gas is released and over time is passed through the liquid and escapes into the air.
One reason for using sulfites in wine making is sanitation.  For example, you may want to consider adding it directly to your juice prior to making the wine. Any fruit juice can be riddled with natural yeasts, bacteria, or other microscopic critters that could wreak havoc on the quality of your finished wine if left up to their own devices.  Adding sulfites directly to the wine will destroy unwanted organisms in the wine must so you don't run the risk of ruining your wine before you've even begun.
Another reasons for using sulfites in wine making is to preserve your wine throughout the storage and aging process. Too much oxygen exposure to your wine can be problematic. It can cause it to become oxidized and lose many of its desired aromas and flavor characteristics while taking on undesired aromas, flavors, and colors.
By adding sulfites to the wine right before the bottling process, the sulfite gas molecules that are released into the wine have a opportunity to "push out" the excess oxygen into the atmosphere.  Think of it as the sulfite gas acting like a big bully and pushing the oxygen out of its way so the sulfite can sit in the wine and not oxygen. In short, when using sulfites in your wine making in this way, you prolonging the life of your wine, thus allowing you to enjoy it for longer than if you hadn't used the sulfites.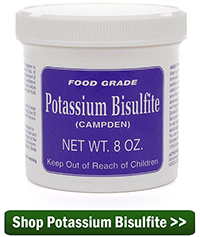 There is a big myth floating around out there that sulfites cause headaches in people after drinking red wine, giving winemakers the idea of making sulfite free wine. So far, there is no credible evidence to support this idea, and it's more likely that the histamines, tannins, or some other compound in red wine are causing some people to get headaches.
It's also important to point out that many dried fruits such as prune and apricots have significantly higher doses of sulfites than any wine – typically more that 10 times – so if you do not get headaches from eating such dried fruits, then they are not allergic to the sulfites in wine.
The point is: using sulfites in your wine making is a good think note a bad thing. Take advantage of it, and claim all the benefits they have to offer.
—–
Ed Kraus is a 3rd generation home brewer/winemaker and has been an owner of E. C. Kraus since 1999. He has been helping individuals make better wine and beer for over 25 years.