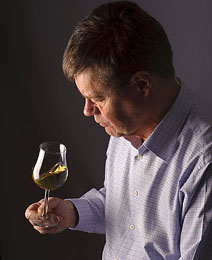 I purchased 5 – 6 gallon buckets of wine juice on 10/17/13. All the juices where pH-acid balanced and inoculated with wine yeast. All completed fermenting quite quickly and have been racked to and stabilized in glass carboys, except the Sauvignon Blanc. My starting Specific Gravity (SG) for this juice was 1.080.
On 10/31/13, I racked the Sauvignon Blanc from the primary fermenter (plastic bucket) at SG 1.020 for secondary fermentation under airlock in a glass carboy as per the manufactures directions. I then checked the SG on 11/7/13 and it had dropped to 1.010. I rechecked the SG last evening (11/13/13) and it has remained unchanged at 1.010.
Is this a stuck fermentation? I really don't want to stabilize this wine at 1.010 since it is Sauvignon Blanc and at that Specific Gravity it taste too sweet.
This wine has had a bit of a sulfur odor indicating that the yeast may be having problems fermenting this juice. Any suggestions? Pitch another package of yeast? Appreciate your help as always, thanks!
Name: Michael N.
State: Pennsylvania
—–
Hello Michael,
Yes, I would consider this a stuck fermentation.
The sulfur odor is the biggest clue here. This indicates that the fermentation was occurring while the wine yeast was under much stress. The yeast was not happy.
My best guess is that the amount of viable yeast in the fermentation was lacking. This can happen in one of two ways:
The wine yeast pitched into the must was old or significantly compromised, or
The primary fermentation was conducted under an airlock. Any yeast desperately needs air available to it in the beginning so that the colony can multiply into sufficient numbers. If an airlock is used during the primary fermentation this can not happen very well. A standard packet of wine yeast needs to multiply between 100 and 200 times itself.
One thing we do know is that as the alcohol rises the wine yeast comes under more and more stress with each additional percent. This is why most wine fermentations go a little slower and slower with each passing day. Add on top of that other stressing factors, and you can very easily end up with a stuck fermentation in wine making.
What I would do at this point would be to read over The Top 10 Reasons For Fermentation Failure that are listed on our website. If any of the 10 ring true to your situation, then go ahead and take any corrective actions necessary.
In addition, I would add a 1/2 dose of yeast nutrient. This would be 1/2 teaspoon per gallon of wine must. If you did not add any yeast nutrient when starting the fermentation, then add a full dose… 1 teaspoon per gallon. There is no down side to adding the yeast nutrient, only potential upside.
After a couple of days, if you do not observe any renewed fermentation, then I would suggest taking a more radical step by making a yeast starter and adding that to wine must. A yeast start is like repitching a grown yeast colony into the fermentation. It is the ultimate solution if active yeast numbers is the issue here.
If this does not cause the fermentation to start, then you need to strongly consider one of the other 9 reasons for a stuck fermentation listed in the above article.
Having a stuck fermentation in wine making is not a fun thing. It requires an extra effort on the winemakers part. That's the bad news. The good news is that almost all stuck fermentations in winemaking can be remedied. It is simply a matter of identifying the underlying issue at hand.
Hope this helps you out.
Happy Winemaking,
Ed Kraus
————————————
Ed Kraus is a 3rd generation home brewer/winemaker and has been an owner of E. C. Kraus since 1999. He has been helping individuals make better wine and beer for over 25 years.