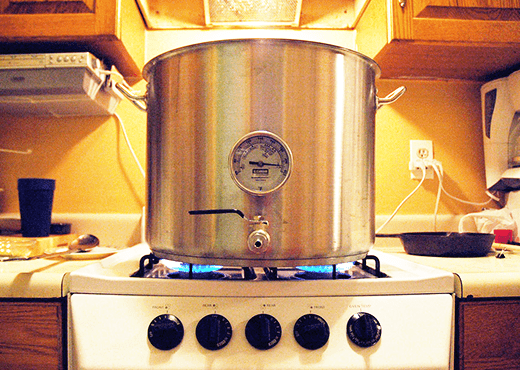 Sometimes it's fun to brew outside of the BJCP style guidelines and to combine different beer styles to make something new and different – a hybrid beer style if you will. Today's all-grain, rye porter beer recipe combines the roasted malt flavors of a porter with the spicy, tangy rye flavors of a rye pale ale.
First, let's review some tips for brewing with rye:
Homebrewers can use either malted rye or rye flakes in a beer recipe, or both.
Rye contributes a distinctive flavor, but also body and mouthfeel.
Many American-style rye beers use 10-20% rye in the grain bill.
If using more than about 15-20% rye, consider using rice hulls to prevent a stuck mash.
Rye will sometime contribute haze to a beer. Review these tips for brewing a clear beer.
The rye porter beer recipe below is modeled after Sly Rye Porter from Yazoo Brewing Company (Nashville, TN), a beer the brewery describes as "a rich, chocolatey English Porter with a clean finish. Using only the finest malts, a portion of malted rye gives a spicy, slightly dry finish."
Good luck!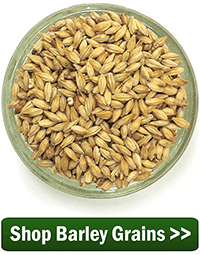 Rye Porter Beer Recipe (All-Grain)
(5.5-gallon batch)
Specs
OG: 1.057
FG: 1.014
ABV: 5.6%
IBUs: 31
SRM: 31
Ingredients
7.5 lbs. pale ale malt
1 lb. caramel 40L
1 lb. rye malt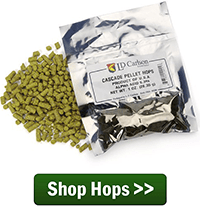 1 lb. flaked rye
.75 lb. chocolate malt
.25 lb. carafa III malt .5 oz. Challenger hops at :60 (4 AAUs)
1 oz. Cascade hops at :15 (7 AAUs)
1 oz. Cascade hops at :5 (7 AAUs)
1 pack Safale US-05 American ale yeast or Wyeast 1272: American Ale II
Directions:
Optionally, start with a protein rest at 122˚F for 20 minutes. Raise mash temperature to 152˚F and hold for 60 minutes. Raise temperature to 168˚F for mash out. Sparge with enough water at 168˚F to collect about 6.5 gallons of wort. Bring wort to a boil and boil for 60 minutes, adding hops according to schedule above. Chill wort and transfer to a clean, sanitized fermenter. Pitch yeast when wort is at 70˚F or below. Ferment at 68˚F until complete.
This rye porter beer recipe has more of an American twist, using American ale beer yeast and Cascade finishing hops. It's a tasty homebrew with a smooth body, a rich chocolate malt flavor, along with an intriguing hint of spicy, slightly tangy rye grain. This all-grain beer recipe has a touch more hop bitterness than the Sly Rye, with the Cascade finishing hops bringing in a spicy and citrusy hop character that work well with the rye.
Have you ever brewed a darker beer with rye? How did it go?
—–
David Ackley is a beer writer, brewer, and self-described "craft beer crusader." He holds a General Certificate in Brewing from the IBD and is founder of the Local Beer Blog.