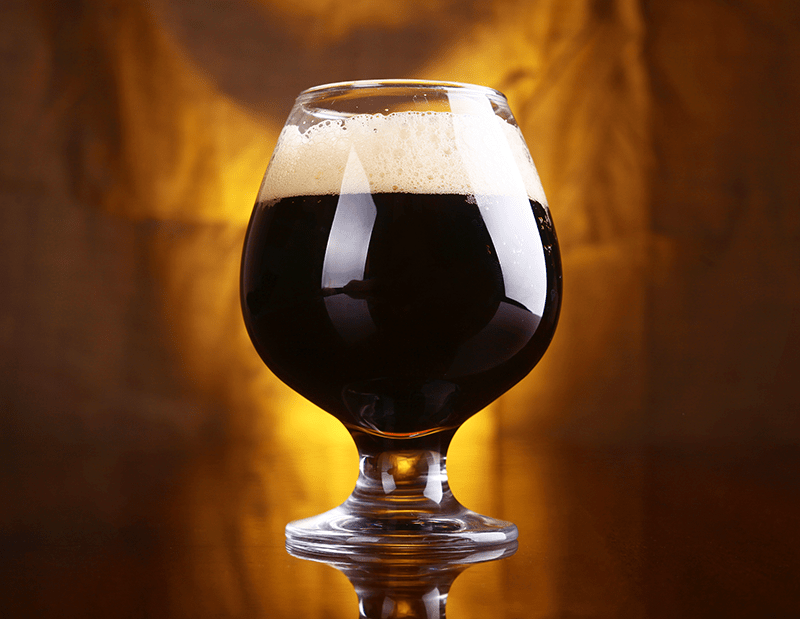 Stouts have always been big brews, but Russian imperial stout is the biggest of the big. From the high gravity, to the complex, roasty malt flavors, to the assertive hoppiness, a Russian imperial stout recipe is not for the faint of heart.
Actually an English style beer, Russian Imperial Stout was made to be exported to the Nordic and Slavic regions of Europe and was reportedly popular with the Russian monarchy. The high gravity and alcohol content helped with the beer's stability over travel, but also provided warmth in the colder climates. Some fruity, yeast derived esters combine with a malt complexity to create a rich, complex brew sometimes reminiscent of strong port. The beer is often aged for flavor development.
As with many English beer styles, Russian imperial stout has been adopted by American brewers who often make roastier, hoppier versions of the style. BJCP guidelines for Russian imperial stout are as follows:
OG: 1.075 – 1.115
FG: 1.018 – 1.030
ABV: 8 – 12%
IBUs: 50 – 90
SRM: 30 – 40+
Tips for Brewing a Russian Imperial Stout Recipe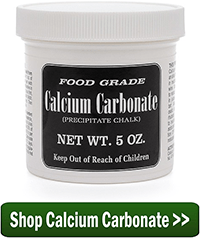 To get the gravity needed hit 8-12% ABV, you need a large amount of fermentable ingredients, a minimum of 9-10 pound of malt extract. Even for the all-grain brewer, malt extract can help make the mash a little less of a chore.
You might consider using alkaline water to compensate for the astringency and acidity of the roasted grains. Some calcium carbonate (food-grade chalk) added to the mash/steeping water can help.
To balance out the alcohol and intense maltiness, a strong hop schedule is required. If brewing extract or partial mash beer recipe, consider adding half of your malt extract at the end of the boil to help improve hops utilization.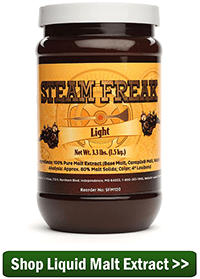 Use this insanely simple extract beer recipe below to craft your own Russian imperial stout. It's been somewhat "Americanized" with high alpha hops and some assertive, American hop late additions. We also have a couple Russian imperial stout recipe kits from Brewcraft and Brewer's Best if you'd like to go that route.
Happy brewing!
Motor Oil Russian Imperial Stout Recipe
(Five-gallon batch, extract with specialty grains)
Specs  
OG: 1.088
FG: 1.025
ABV: 8.3%
IBUs: 82
SRM: 39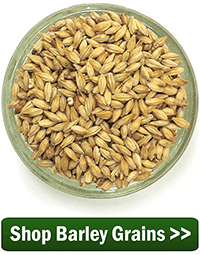 Ingredients
6.6 lbs. Light LME
6.6 lbs. Amber LME (late addition)
1 lb. Chocolate malt (crushed)
.5 lb. Caramel 80L malt (crushed)
.5 lb. Roasted barley (crushed)
1 steeping bag for specialty grains
1.5 oz. Bravo hops at :60
1 oz. Columbus hops at :10
1 oz. Cascade hops at :10
2 packs Safale US-05 ale yeast
Directions
Heat 2.5 gallons of water in the boil kettle to 155-165˚F. Place crushed grains in the steeping bag and steep for 20 minutes. Mix in 6.6 lbs of light LME. Bring wort to a boil. Add Bravo hops and boil for 50 minutes. Add Columbus and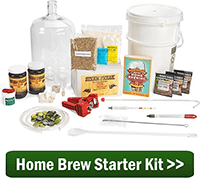 Cascade hops and boil for ten minutes. Stir quickly to create a whirlpool, then cool wort to 70˚F using an ice bath or an immersion wort chiller. Pour wort into clean, sanitized fermenter, then top off to make 5.5 gallons. Use a sanitized spoon to mix well, then pitch yeast. Ferment at 70˚F for two weeks, then transfer to secondary for three to four weeks. Bottle and age for 2-4 months or longer.
Do you love to brew dark, heavy beers? Try this Uinta Dubhe Imperial Black IPA clone! Do you have a Russian imperial stout recipe? We'd love for you to share it: extract or all-grain!
–—-
David Ackley is a beer writer, brewer, and self-described "craft beer crusader." He holds a General Certificate in Brewing from the Institute of Brewing and Distilling and is founder and editor of the Local Beer Blog.