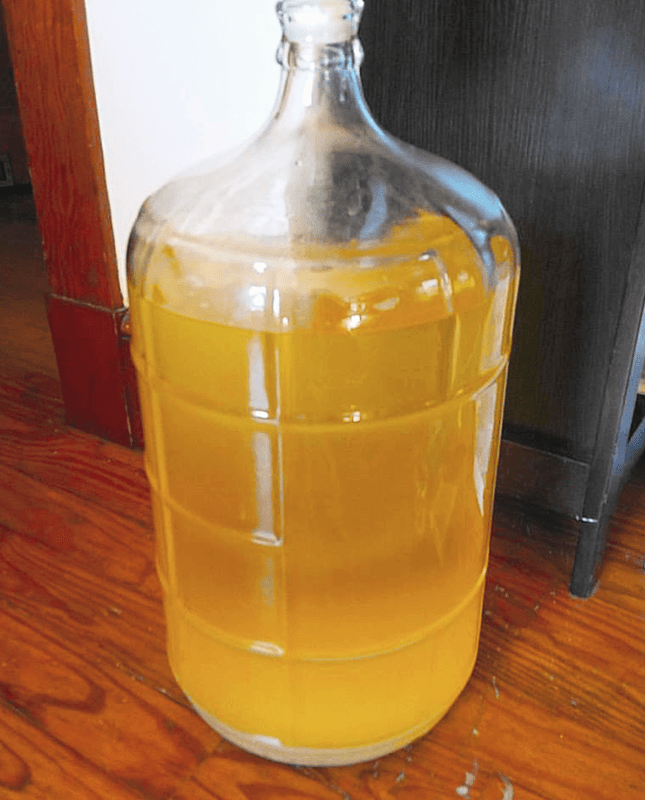 What can I use to remove the cloudiness in my wine. Can you help? I've strained the wine 2 times and it is still cloudy.
Thanks John
_____
Hello John,
What needs to be determined is, "why is the wine cloudy"? Is it from pectin cells in the fruit? Is it from suspended yeast cells? Is it from starches in the fruit? Or, is it because the wine simply needs more time to clear up?
In any case, the cause of the cloudiness needs to be determined before you can take any action. Anything less is just taking a stab at the issue. Determine why the wine is cloudy then take appropriate actions.
The first thing that should be done is a specific gravity reading should be taken with a wine hydrometer. This will tell you if the wine has completed its fermentation. If the specific gravity is .996 or less, this would indicate that the wine fermentation has finished. If the specific gravity is above .996 but not fermenting then you have a stuck fermentation and you need to determine why it is stuck.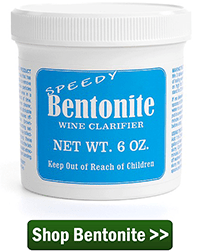 If the wine is still fermenting, even slightly, this would most likely be the cause of the cloudiness. In this case, just let the wine finish fermenting. Be a little patient and the wine will most likely clear in due time.
If the wine hydrometer has indicated that the wine has completed its fermentation, you will want to see if the top half of the batch is more clear than the bottom half. If so, this would indicate that the wine just needs a few more days to clear up. After a wine has completed fermenting it usually needs a week or two to clear up. Most homemade wine instructions will indicate this time period.
If you're sure it's been more than two weeks since the wine has completed fermenting, and it's still cloudy, then it may be time to start using wine making products such as fining or clearing agents.
Treating the wine with bentonite would be the first step I would suggest. It's an effective fining agent that most likely will solve your problem completely. But, if you see only marginal improvement, you should switch to Sparkolloid for a second treatment. In general, Sparkolloid will take out what bentonite doesn't and vice versa.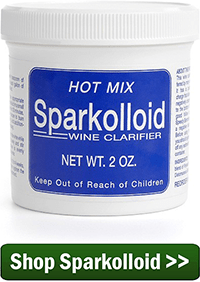 If the bentonite clears the wine almost completely, but there's still a slight murkiness, then you should switch to a polishing clarifier such as our Kitosol 40. You might want to check out the article, Using Finings To Improve Your Wine. It will give you more detail about fining agents and other wine making products you can use to clear your wine.
Happy Wine Making
Ed Kraus
—–
Ed Kraus is a 3rd generation home brewer/winemaker and has been an owner of E. C. Kraus since 1999. He has been helping individuals make better wine and beer for over 25 years.