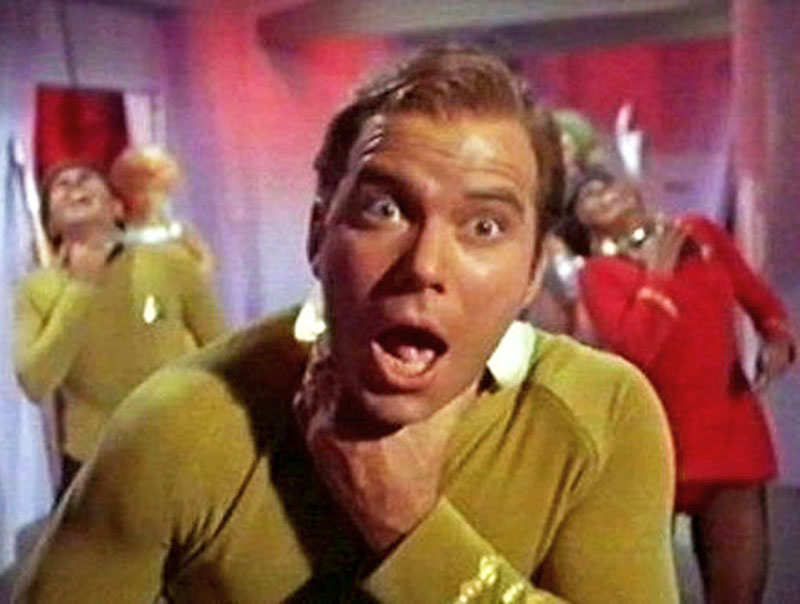 Have now racked my muscadine wine for the 2nd time and gave it a taste test. It seems to have a very tart taste. What can I do to correct this?
Name: Bud
State: Tennessee
—–
Hello Bud,
The reason your homemade Muscadine wine is too tart is because the acidity is too high. The acidity comes from the fruit, itself, in this case the Muscadine grapes. It can also come from any Acid Blend you added as called for in your wine recipe. Every crop of Muscadines has a little difference in tartness, so it is hard for a homemade wine recipe to be accurate every time. The same goes for making wine with most fruits.
There are some things you can do to reduce wine acidity, but now is not the time to do it. You will want to wait until the wine has completely cleared and is to the point where it could be bottled. Once you are at this point in the wine making process, you can take corrective actions to lower the wine's acidity.
The best place to start is with an Acid Test Kit. This will tell you how much fruit acid is in the homemade wine and how much should be in it. It's a great product to use in such a situation. All you need is a small sample of the wine to take a reading, and it's fairly quick. The reading will tell you exactly how much titratable acid is in the wine and what it should be.
There are three ways to reduce wine acidity and get the wine's tartness in the right range:
Dilution:
If the wine is just a little too tart, you can do something as simple as add water to dilute it. You should use distilled water so that free oxygen from the water is not introduced into your wine. The obvious problem with using this method to lower the acidity of a wine is that it is diluting the wine's flavor as well. If you have taken a reading with the Acid Test Kit and know what your wine's acid level is and what it should be, you can use something called a Pearson's Square to figure out how much water it would take to reach your target acidity level.
Neutralization:
One product that is perfect for reducing wine acidity is Acid Reducing Crystals. It is added directly to the wine and neutralizes a portion of the acid causing it to drop out as tartrate crystals. The directions on the side if the jar will tell you exactly how much of the Acid Reducing Crystals to add to reach your target acidity level.
Malolactic Fermentation:
A malolactic fermentation is essentially a controlled bacterial fermentation with a selected malolactic bacterial culture. It is something separate from the alcohol fermentation and is usually started at the tail end of a yeast fermentation or later. The malolactic culture slowly ferments malic acid into both lactic acid and CO2 gas. Not only is lactic acid not as tart as malic, there will be less of it when the fermentation is done, by about half. The other half is dissipated from the wine as CO2 gas. Some types of wines are routinely put through a malolactic fermentation for flavor considerations, but not all wines are well suited for a malolactic fermentation. For this reason, you should use malolactic fermentations with caution when used for the sole purpose of reducing wine acidity.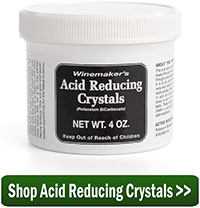 It may be a little obvious at this point, but you can also use a combination of the three methods to lower the acidity of the wine. This is a good option for wines that are way too tart.
If you make wine from fresh fruits for any length of time, eventually you'll run into a situation where the wine is to tart. Knowing how to reduce wine acidity is key to becoming a well-rounded home winemaker.
Happy Winemaking,
Ed Kraus
—–
Ed Kraus is a 3rd generation home brewer/winemaker and has been an owner of E. C. Kraus since 1999. He has been helping individuals make better wine and beer for over 25 years.