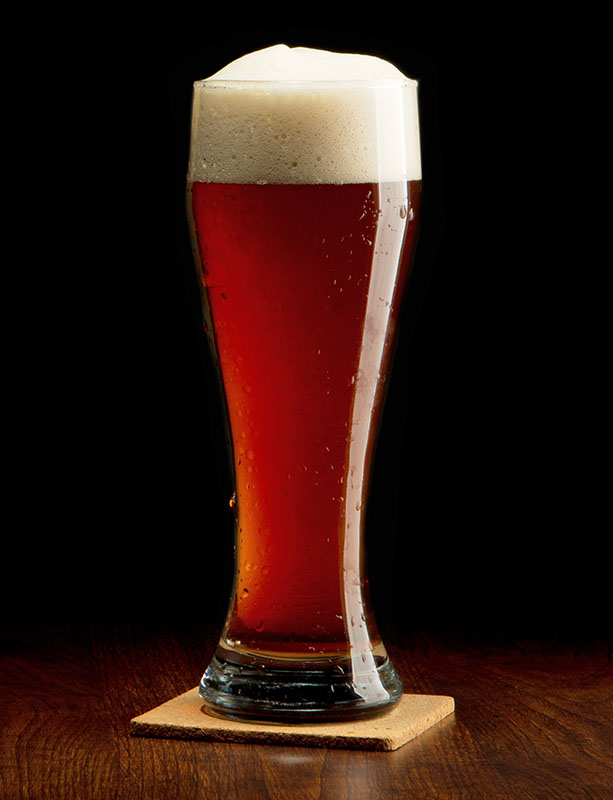 We recently explored some famous German beer styles. The next one on my "to brew" list is a Munich Dunkel Lager. Here's some of the basic characteristics of this German style beer.
A Munich Dunkel is a dark lager (dunkel = dark in German). But just because it's a dark beer doesn't mean that it's heavy, bitter, and roasty. Munich Dunkels use little (if any) heavily roasted malt. That means no black malt and no roasted barley. Most of the color and flavor in this beer comes from mid-range malt, particularly Munich malt. (Extract and partial mash brewers may use Munich malt extract.) The Munich malt provides the somewhat sweet, bready, malty flavors that characterize this beer.
In terms of hops, only enough hops are used to provide balance to the beer. You don't want to cover up the malt flavor. The BJCP Guidelines for the style call for 18-28 IBUs. In a five-gallon Munch Dunkel lager recipe this may only be an ounce or two of hops. For an accurate representation of the style, only German varieties of noble hops should be used.
When brewing a Munich Dunkel Lager recipe, fermentation temperature control will be imperative. The German lager yeast used in this beer prefers temperatures of about 50˚F or below. Before attempting to brew this beer (or any lager for that matter), read Controlling Homebrew Fermentation Temperatures.
The all-grain Munich Dunkel Lager recipe below comes from the American Homebrewers Association. It's an award-winning beer recipe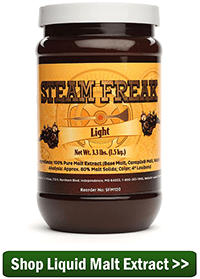 created by Shekhar and Paula Nimkar of Swampscott, MA. The beer won the Dark Lager category at the 2010 AHA National Homebrew Competition.
Tara's Slam Dunkel
(five-gallon batch, all-grain recipe)
*Note: This beer recipe assumes a mash efficiency of ~86%. You may wish to have some DME on hand in case you undershoot your OG.
Specs
OG: 1.060
FG. 1.020
ABV: 5.25%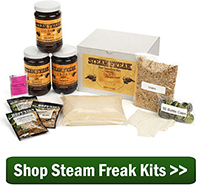 IBUs: 13
SRM: 17
Ingredients
8 lbs. Munich malt
2 lbs. Wheat malt
4 oz. Chocolate malt
.66 oz. Hallertau hops at :45
.33 oz. Hallertau hops at :15
2 packets Wyeast 2206: Bavarian lager yeast
1 tbsp. Irish moss at :20
.5 tsp. calcium carbonate (added to sparge water)
Directions: The day before brewing, prepare a 4L yeast starter. Mash grains in about 3.25 gallons of clean water at 122˚F for 30 minutes. Remove 1/3 of the mash and raise to 158˚F for 20 minutes. Bring it to a boil for 20 minutes. Return the decoction to the main mash vessel and raise temperature to 149˚F. Remove 1/3 of the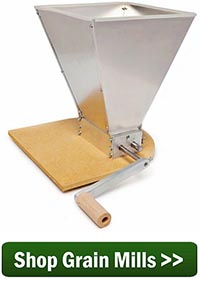 mash and bring to a boil. Return it to the main mash and sparge with 167˚F water to collect seven gallons of wort. Do a 90-minute boil, adding hops according to schedule. Remove kettle from heat and cool wort to 65˚F. Aerate wort and pitch yeast. When fermentation activity begins, reduce temperature to 55˚F. Ferment for 14 days, then transfer to secondary and ferment at 41˚F for three weeks. Bottle or keg for 2.4 volumes CO2.
Do you have a solid Munich Dunkel Lager recipe you'd like to share with us? Share in the comments below!
—–
David Ackley is a beer writer, brewer, and self-described "craft beer crusader." He holds a General Certificate in Brewing from the Institute of Brewing and Distilling and is founder and editor of the Local Beer Blog.