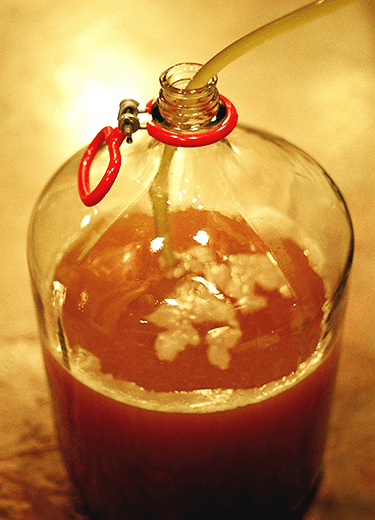 Hi everyone!
My, oh my, that mead experience was somewhat of a fiasco.  I'm so done talking about it, though today I will mention just a few things I learned from that experience, and what I hope to do next in my home winemaking adventures.
First: Don't freak out if things aren't going "on schedule".
  The wine isn't necessarily ruined because it hasn't cleared up in the amount of time the instructions said they would.  Just take a breather and be excited!  We get to troubleshoot and really make this wine our own!
Second:  Read all instructions.
  Carefully.  Twice.  No, maybe multiple times.  If not, you could end up making silly errors that didn't need to happen (i.e. you might
set-up your wine filter system slightly wrong
and only do half as good a job as you would have if you paid attention during the instruction reading session).
Third: Learn from your mistakes and try again. 
This wine was certainly a test for me, and I definitely will not give up just because things got a little difficult.  In fact, I'm looking forward to the day I can try mead again.  I'll probably take a little break from it for now, as I think we both need our time apart.
So what's next for Leigh on the home winemaking front?
Well, after we get back from our honeymoon, we're probably going to move, so really the next step is to come up with a game plan for the next batch of wine and set up shop in the new house.  It'll be interesting to see what kind of a space we end up with and how many winemaking goodies I can fill it up with!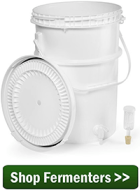 I'm hoping we end up with a decent sized yard, as I would like to plant a couple of vines and play around with those.  Depending upon where we end up living, I may buy some native varieties instead of vinifera due to the relative ease of care, but we'll see.  I'll probably get a quick little soil analysis and evaluate what I think can grow there, and then plant.  I don't plan on having an entire vineyard, but it could be a lot of fun to grow a few plants to have my own grapes for blending with other things!
I can definitely see myself making some other fruit wines in the near future.  It was interesting with the honey, but I think it might be fun to try something else other than grapes or mead next.  Only time will tell, I suppose!
——————————————————————————————————————–

My name is Leigh Erwin, and I am a brand-spankin' new home winemaker! E. C. Kraus has asked me to share with you my journey from a first-time dabbler to an accomplished home winemaker. From time to time I'll be checking in with this blog and reporting my experience with you: the good, bad — and the ugly.