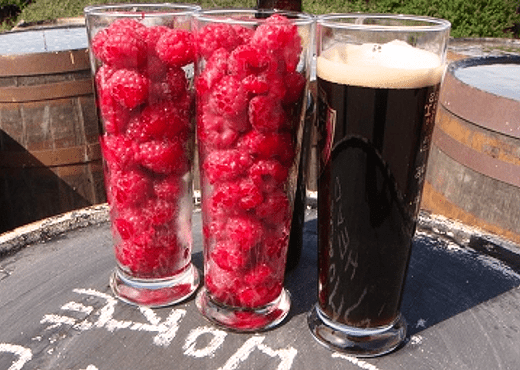 In the afternoon session of my recent BJCP beer judging experience, I was assigned to Category 20: Fruit Beer. Check out my previous post about Judging In A Homebrew Competition: English Brown Ales.
The Fruit Beer category is an odd bird. It basically allows the homebrewer to add fruit to any beer. As with about any style, the keys to success in the Fruit Beer category are balance and overall harmony with the base style. This creates some interesting combinations on the beer side, and presents some challenges for someone who is judging fruit beers, who will be confronted with a range of different beer styles. For example, you might come across a strawberry wheat beer, a blackberry porter, and a raspberry stout, and have to judge each beer based on its own merits.
Balance is the key with this style. Since just about any base style can be declared, someone who is judging fruit beers has to determine whether the base beer is in balance with the fruit. This is the case in the flavor as well as aroma. However, the judge must keep in mind that some fruits have very distinctive flavors and aromas. Typically hops are reduced in fruit beers to allow the fruit to come through.
Fruit can do some funny things to the appearance of beer. Though the appearance of the beer should be appropriate for the base style, sometimes fruit can contribute color or haze to a beer. It's not necessarily a problem for the beer to take on some color from the fruit, but a clear beer generally gets higher marks for appearance than a hazy one. Pectic enzyme can help break down the pectins that are responsible for fruit-derived haze.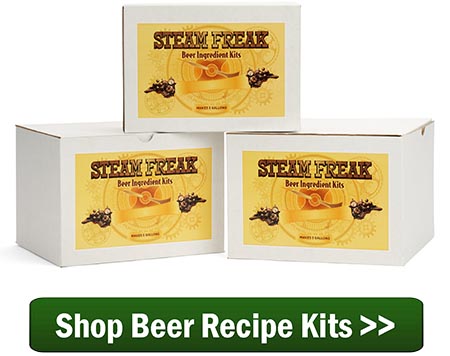 For about 80% of the entries that came across my table while judging fruit beers, the fruit was out of balance, much too heavy. On the flip side, the handful of beers that showed restraint in the fruit could have used a little more. It was evident how challenging it is to find the perfect balance when brewing fruit beer.
Interestingly, some of the more robust styles stood up to the fruit better than some of the lighter styles. Though there were some excellent strawberry blondes and strawberry wheats, the porters worked very well with blackberries and raspberries. This seems to indicate that the more delicate the fruit, the more delicate the base style should be.
Ultimately, one of my favorite beers of the bunch was a blackberry porter. Check out this article to make your own fruit beer.
Have you ever brewed an award-winning fruit beer? What's your secret?
—————————————————————————————————————–
David Ackley is a beer writer, brewer, and self-described "craft beer crusader." He holds a General Certificate in Brewing from the Institute of Brewing and Distilling and is founder and editor of the Local Beer Blog.