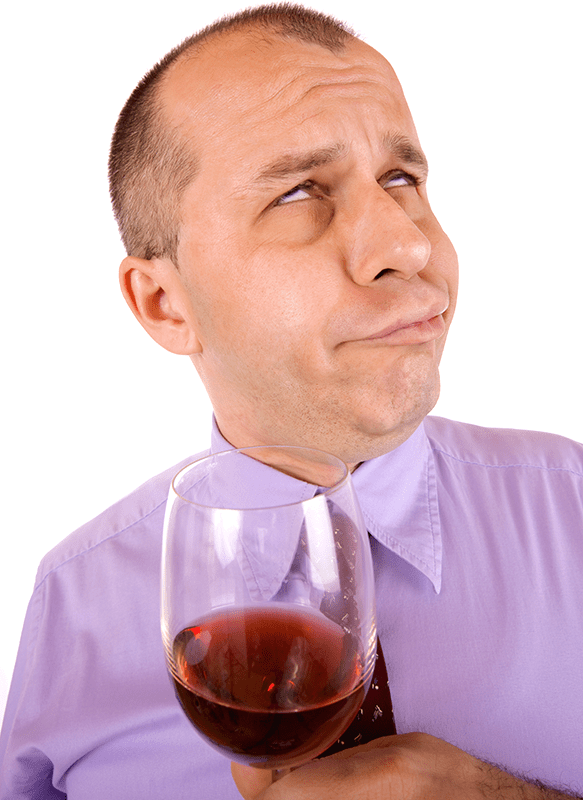 Most red wine kits give a finished wine with 12.0% to 12.5% alcohol. Is it harmful to add additional sugar to the wine kits (with Sp. Gr. control) to increase the alcohol to about 13.5%?
Thanks,
Name: H. Dalesponaugle MD
State: VA
—–
Hello Dr. Dalesponaugle,
By all means, you can increase the alcohol in a wine kit. It will not harm the wine in anyway.
All you need to do is add sugar to the wine during the fermentation. Make sure it gets dissolved completely and does not end up hanging at the bottom of the fermenter. For each pound of sugar you add to a 6 gallon wine kit, you are increasing the potential alcohol by about 8 tenths of a percent (0.8%).
But before you get all excited and run to the store to buy a few sacks of sugar, there are a couple of things you should know:
There are limits to how much alcohol a wine yeast can ferment. Which means there are limits to how much you can increase the alcohol in a wine kit. As the alcohol level of a wine increases, the more the ability of the yeast to ferment is diminished. The ability of the yeast to ferment at higher alcohol levels is is known as the wine yeasts' alcohol tolerance. Different wine yeast have different tolerances, so it is important that you do not shoot for an alcohol level that is higher than the wine yeasts' tolerance. There are yeast profile charts are our website that will list the alcohol tolerance.
 
With this in mind, you should have a specific target alcohol level for your wine kit in mind. Definitely use your wine hydrometer to help you do this. Hopefully, the hydrometer has a potential alcohol scale on it. This hydrometer scale will make it easy. You should also be using a wine yeast that can reach that target alcohol level without stalling out. If the wine yeast stalls out you could end up with a finished wine that is too sweet to drink.
Increasing the alcohol in a wine kit will take its flavor out of balance. These winemaking kits are flavor balanced. They are tested and re-tested before ever going to market. One major component of any wine's flavor balance is its alcohol. If you increase the alcohol in the wine kit by too much, the wine will taste hot and watery. The extra burn from the alcohol will reduce the tongue's ability to taste, giving the wine this watery impression. It will also have less body. There's another blog post that goes into the subject more thoroughly, Keeping Fruit Wines In Fruity Balance, but for now just understand that more alcohol means less flavor.
 
Something you could do to experience this for yourself is to take a bottle of wine that you currently have to drink and slowly add measured amounts of grain alcohol to it as you drink it. This should illustrate more clearly what I'm talking about.
So, it is very possible to increase the alcohol in a wine kit. It's simply a matter of adding sugar to the kit. The bigger question is do you really want to? These win kits are carefully balance. Increasing the alcohol will take it out of balance.
Happy Winemaking,
Ed Kraus
—–
Ed Kraus is a 3rd generation home brewer/winemaker and has been an owner of E. C. Kraus since 1999. He has been helping individuals make better wine and beer for over 25 years.