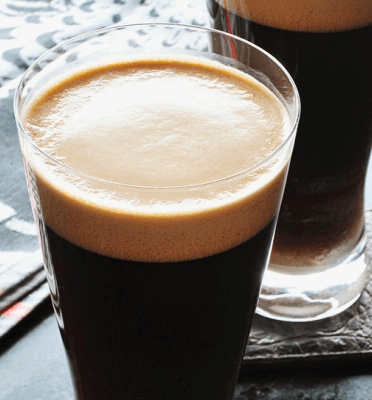 In the world of stouts, Irish stouts are dry and milk stouts are sweet, but oatmeal stouts fall somewhere in the middle. The use of a small amount of oats in the grist give this roasty brew a smooth, somewhat creamy mouthfeel. This is, in essence, what you are looking for when making an oatmeal stout.
Topping Serious Eats' list of Top 5 Oatmeal Stouts, Samuel Smith's Oatmeal Stout is a classic. Rich and luscious, flavors of toasted malt and chocolate combine with oats for a smooth finish. A similar beer is made by Highland Brewing Company in Asheville, NC, – an excellent oatmeal porter. Flaked oats give the beer a smooth, silky character. 5.9% ABV, 35 IBUs using American hops, Chinook, Willamette, and Cascade. These are two great examples to seek out when crafting your oatmeal stout recipe.
Brewing an Oatmeal Dry Stout
The key question when making an oatmeal stout is how to add the oats. Oats contribute a little extra body to the beer, but if overused can make the beer seem oily. 5-15% oats is ample for an oatmeal stout, but some grists may include up to 25% in the most extreme cases. As for the oats themselves, flaked oats will contribute the most fermentable sugar and can be added directly to the mash, while raw, steel-cut oats from the store must be cooked, boiled separately before being added to the mash. Some brewers even use a pack of oatmeal from the grocery store – just be sure to avoid those with flavorings – unless you're going for a cinnamon oatmeal stout, of course!
Grain Bill and Fermentables

An oatmeal stout gets its dark color from specialty grains like chocolate malt and roasted barley. Roasted barley helps to impart the dry, bitter flavor of coffee that stouts are known for, but it must be used sparingly (a maximum of 5-7% of the grist). Reduce the roasted barley in favor of chocolate malt to avoid overly burnt or charcoal flavors.
To accentuate the oatmeal character, Jamil Zainasheff and John Palmer John recommend, "Toasting the oats in the oven at around 300°F (149°C) until they begin to slightly color up and give off a nutty oatmeal cookie character."
These ingredients can be combined with a standard base malt or light malt extract to form of your grain bill. Your original gravity shouldn't exceed about 1.065.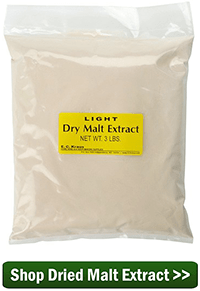 Hops

An oatmeal stout is an English creation, so English hops work best when making this beer style. Examples include Kent Goldings, Fuggles, and Target. Shoot for 25-40 IBUs. Hop aroma is low to none, so use restraint in the late hop additions.
Yeast
Oatmeal stouts typically have some mild fruity aromas, which are best delivered by the use of English ale yeast. Safale S-04 is a good dry yeast option. It's generally recommended to rehydrate dry yeast, and if using liquid yeast, to prepare a yeast starter.
Now you're ready to make your own oatmeal stout!
Do you have an excellent recipe for making oatmeal stout? Share it in the comments below. What kind of oats do you use, and for what percentage of the grain bill?
Sources: Brewing Classic Styles: 80 Winning Recipes Anyone Can Brew (p. 168). Brewers Association.
—–
David Ackley is a beer writer, brewer, and self-described "craft beer crusader." He holds a General Certificate in Brewing from the Institute of Brewing and Distilling.