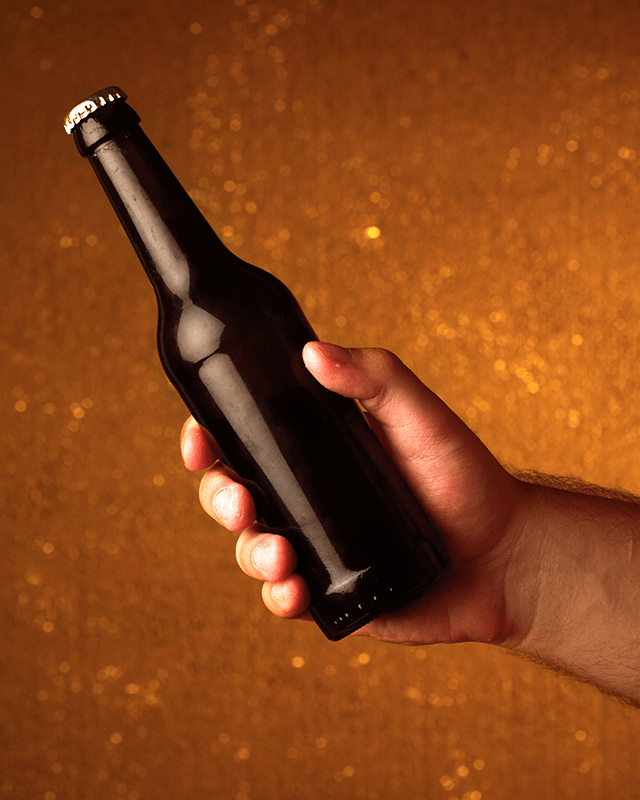 You've been waiting patiently while your homebrew ferments away in the closet and you can't wait to try the beer you've worked so hard to create. But how do you know when it's ready to bottle? How do you know when to bottle your homebrew beer?
First of all, let's talk about why it's important to bottle your beer at the right time. The main concern is that if you bottle before it has completely fermented, you run the risk of having excessive carbon dioxide in the bottle. The result: bottle bombs! Not only is this a safety hazard, but if your bottles explode, you lose that precious beer!
The best way to figure out when to bottle your beer is to take hydrometer readings. In the final days of the fermentation period, take a hydrometer reading every 1-2 days until there is no change in the reading. That's how you know when fermentation is complete. (Note: Most homebrews finish in the ballpark of 1.010-1.020.)
If you're using a fermenting bucket, hydrometer readings are pretty easy. Just open up the bucket, drop your sanitized hydrometer in the beer, give it a spin to dislodge any bubbles, and take your reading. (Don't forget to correct for temperature!) Another method is to use a sanitized measuring cup to pull a sample out of the bucket, which you can then pour into a hydrometer testing jar to conduct your reading. Of course, a bucket with a spigot makes pulling a sample even easier!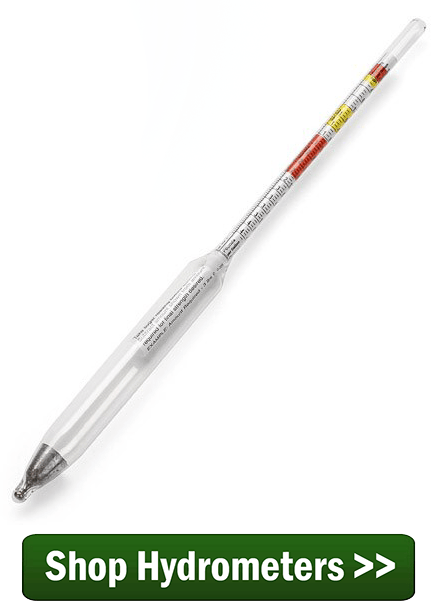 If you're fermenting in carboy, taking a hydrometer reading is a little more tricky. You could drop the hydrometer into the carboy, but then it would be a challenge getting it back out. The easiest way around this is to use a sanitized fermentation sampler, sometimes called a thief, to pull a sample from the carboy. All you have to do is dip the sampler in the beer and pull it out again. A one-way valve will automatically lock in a sample of beer, then you can do your reading right in the tube! That's about as easy as it gets!
Sometimes it's tempting to pour the beer sample back in the fermenter, but I don't think it's worth the risk of contaminating your beer. If you choose to pour the beer back into the fermenter, just make sure you use impeccable sanitation. I'll usually just use the sample for a taste test — a preview of what's to come!
So, after a couple identical hydrometer readings you know the fermentation is done, it's time to bottle your beer! Learn all about bottling your own homebrew on our post Bottling Beer at Home.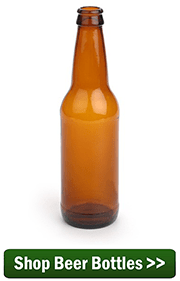 Many homebrewers guess, but using a hydrometer is, by far, the best way to know when to bottle your fermented beer after fermentation. So, take some readings and bottle your beer at the right time.
Til next time…Cheers!
—–
David Ackley is a beer writer, brewer, and self-described "craft beer crusader." He holds a General Certificate in Brewing from the Institute of Brewing and Distilling and is founder of the Local Beer Blog.