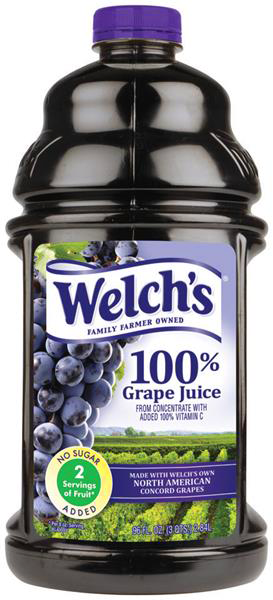 Hello Kraus,
I would like to know if wine can be made from Welch's grape juice that you buy at your local grocery store if you use yeast and go through the process of wine making? Will the Welch's grape juice ferment into wine?
Curtis
—–
Hello Curtis,
As a beginning winemaker, using Welch's grape juice is a great way to learn how to make your own wine. The resulting wine may not necessarily be prize-winning, but it will be well worth the effort.
The really neat part about it is you can make a few gallons of grape wine without having to worry about crushing the grapes and dealing with using a grape presses. You will still need, however, regular wine making materials such as wine yeast, yeast nutrient, wine tannin, etc.
You can use other brands besides Welch's. The main thing to remember is that the grape juice can not have any preservatives that would interfere with a fermentation. Examples of these would be: sodium benzoate or potassium sorbate. All of Welch's products are fine for fermentation.
Here's a basic Welch's grape wine recipe. It is for making one gallon. If you want to make 5 gallons, just times everything by 5, expect for the yeast. Each packet of yeast is good for 1 to 5 gallons of wine:
Welch's Grape Juice Wine Recipe (1 Gallon)
2- 64 oz. Welch's Grape Juice
1/2- lb. Cane Sugar
1- Package of Yeast (Red Star Montrachet)
1- Teaspoon Yeast Nutrient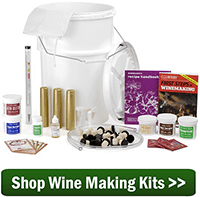 3/4 – Teaspoon Acid Blend
1/8 – Teaspoon Grape Tannin
If you prefer, you can use Welch's Frozen Concentrate, you can do that as well. Just reconstitute the Welch's concentrate with water as the directions from Welch's indicate, and start from there.
You can follow the 7 Easy Steps To Making Wine that are listed on our website. We also have other wine recipes you can use with these Easy Steps on our Wine Recipe Page.
This should be all the info you need to make some Welch's grape wine. If you have any other questions just let us know.
Happy Wine Making,
Ed Kraus
—–
Ed Kraus is a 3rd generation home brewer/winemaker and has been an owner of E. C. Kraus since 1999. He has been helping individuals make better wine and beer for over 25 years.