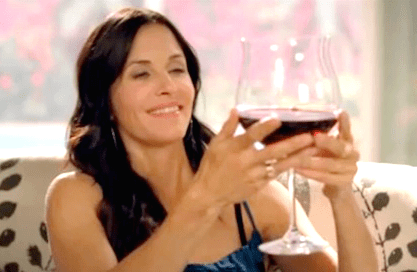 I made wine from muscadines and gave a bottle to a friend they said that it gave them heartburn. Can you tell me what is in wine that would do that and can I make the next batch better..??
Thank you
Chuck
—–
Hello Chuck,
That's a heck of a note. You give a friend a nice bottle of your own personal stock. You probably had put customized wine bottle labels on the bottles to make them look nice, only to have your friend belch and say, "Your homemade wine gave me heartburn."
Seriously, we don't know for sure that your friend's heartburn was caused by the wine or not. They may not have realized that it was something they ate, or it could have been the fact that they decided to guzzle the whole bottle during a single episode of Modern Family. We just don't know. I'm also noting here that you did not say it gives you heartburn.
For some folks, alcohol can give them heartburn. There's nothing we can do about that. However, another trigger is acid. All wines have acid. It comes from the fruit, such as your muscadines, and possibly from acid you added to the wine in the form of acid blend. The wine needs a certain level of acid to taste correct – to keep it from tasting flat – but too much acid can cause the wine to taste too tart and to burn a little more than necessary while going down. Too much acid in your homemade wine can give someone heartburn.
The only thing you can really do to help your wines – and your friend – is to take complete control of your wine's acidity. This can easily be done with an acid testing kit. Simply put, this kit will tell you how much acid is in your wine; how much acid your wine should have; and how much acid blend you'll need to add to the wine, if any, for a properly balanced wine.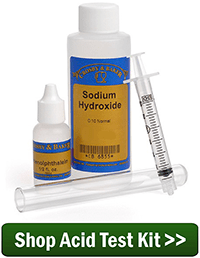 How it works is you take a reading with the acid testing kit before the fermentation to get the wine must into the proper range. Then you also take another reading before bottling to see if a final adjustment is needed.
The acid testing kit is particularly important when learning how to make white wines. By tradition white wines are typically higher in acid than reds. One has to be careful not to go over the edge, so to speak, when getting these white wines into a proper acidity range.
In short, take control of the wines' acidity. Start using an acid testing kit, and the next time you pass out your homemade wine, you won't here the cries of, "your homemade wine gave me heartburn."
Happy Wine Making,
Ed Kraus
—–
Ed Kraus is a 3rd generation home brewer/winemaker and has been an owner of E. C. Kraus since 1999. He has been helping individuals make better wine and beer for over 25 years.