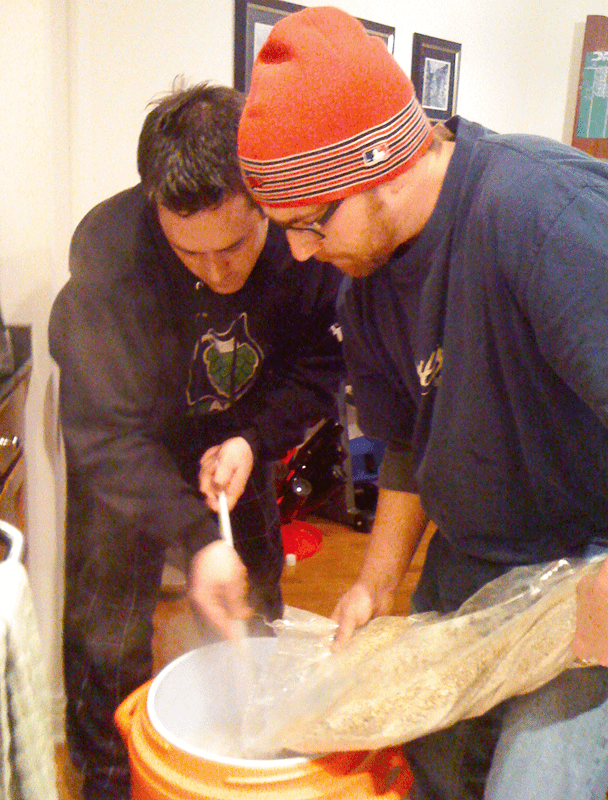 While many of us consider homebrewing a worthwhile expense, some people are just plain busy to brew. I don't recommend cutting corners, but there are a few ways to make sure the hobby doesn't take up a ridiculous amount of time. By cutting down on the time an labor, you are putting yourself in a position to brew more often. With that in mind, here are some homebrewing tips that are sure to save you time:
Brew with extract – Eliminate the mash process, and you've just saved yourself an hour. Don't let anyone tell you can't make good beer with malt extract – the quality of malt extracts these days is very good. Many award-winning home brewers have won medals using malt extract – and so can you – so don't take this homebrewing tip too lightly.
Brew smaller batches – Brewing smaller batches will: A) Shorten the amount of time it takes for water to heat up, and B) Reduce the time it takes to bottle the beer. The trade-off, of course, is that you end up with less beer. This is a great idea if your time is booked up with no big breaks.
Brew bigger batches – On the other hand, if you get a whole weekend off, brew a larger batch. You'll end up with more beer and won't have to brew as often! By going for volume, the time spent to produce a bottle of beer will be less.
Use a gas burner – This is a time-saving, homebrewing tip that many overlook. A gas or propane burner, whether on the kitchen stove or outdoors, will heat up water and wort much faster than an electric stove. A good gas burner can save an hour or more on brew day over an electric one!
Prepare a yeast starter – Among its many benefits, a yeast starter will ensure that fermentation happens sooner and more rapidly. A faster fermentation means the beer gets in your glass that much more quickly!
Rinse your bottles – This is one I think most homebrewers learn quickly, but I'll mention it anyway. By rinsing your bottles when you're done drinking from them, you reduce the likelihood of scum growing inside. This makes it much easier to clean your bottles, come bottling day. I will often just give them a quick soak in cleaner and then run them in the dishwasher on the sanitize cycle. The heat will sanitize the bottles and the dishwasher will allow you to do other things.
These are just 8 time-saving homebrewing tips. I'm sure there are many others. What methods have you figured out to save time when making your beer at home?
—–
David Ackley is a beer writer, brewer, and self-described "craft beer crusader." He holds a General Certificate in Brewing from the Institute of Brewing and Distilling.