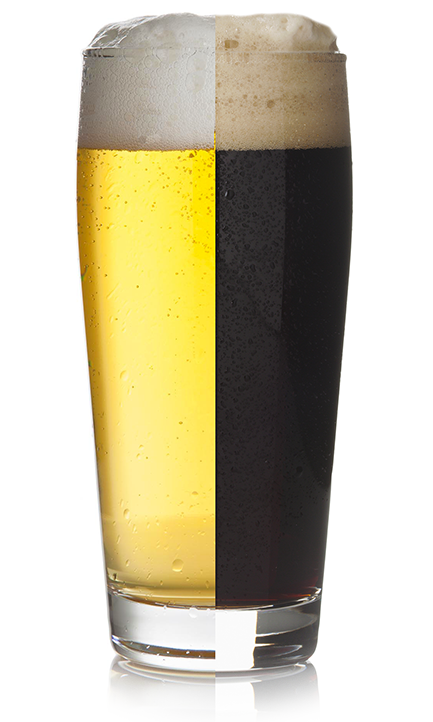 One of the most rewarding aspects of homebrewing is creating your own homebew recipes. This creativity has led to a berth of new beer styles, from black IPAs to white stouts.
Sometimes, creating an altogether new beer styles is as easy as switching out a single ingredient in an existing recipe, turning it into a homebrew mash-up recipe of sorts. Here are four recipe ideas to help you brew outside the box.
White Stout Homebrew Recipe
A few craft breweries have released something called a white stout in recent years. There's still some debate about what defines a white stout, but from what I gather, it's basically a strong, pale beer. (Back when most beers were dark, strong beers were called stout.) You could try to create the illusion of roasted flavor in the white stout by adding some whole roasted coffee beans to the secondary fermenter. Use this homebrew mash-up recipe as a starting point, optionally adding 8 oz. of whole (not ground) coffee beans to the secondary fermenter.
Belgian IPA Homebrew Recipe
India Pale Ales are an English creation, but I think it's safe to say that the style has been popularized by American craft brewers and spread throughout the world. It's not surprising then that we've seen a multitude of mash-up variations on the style, including a Belgian spin. A Belgian IPA recipe basically swaps the American or English ale yeast for a Belgian strain, which brings in a range of fruity and spicy characteristics to the beer. Some recipes may also include other throwbacks to traditional Belgian beer styles, like candi sugar, spices, wheat, or oats. For starters, give this Brewers Best Belgian IPA recipe kit a try.
Black Saison Homebrew Recipe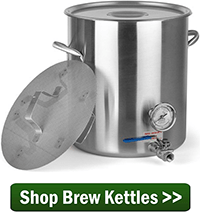 Several craft breweries have jumped on the black saison bandwagon, not the least of which include Stone, Stillwater, and Evil Twin. Their 2012 collaboration, "The Perfect Crime", wasn't only dark, it was smoked as well. Their mash-up version contains quite a range of malts in the grain bill: pilsner, red wheat, carafa III, oats, biscuit malt, and smoked wheat. For your first black saison, I'd suggest starting with a Belgian Saison recipe kit and adding up to a pound of carafa III or midnight wheat to get the color you need.
Black IPA Homebrew Recipe
Probably the one homebrew mash-up recipe that has taken off the most, the black IPA features a wonderful combination of roasted malt and spicy hop flavor. I would wager that my Uinta Dubhe Imperial Black IPA clone is one of the best beers I've ever brewed. Give that recipe a shot, or try one of the partial mash recipe kits from Steam Freak or Brewcraft.
Do you like to mash together beer recipes into something new? Do you have a favorite homebrew mash-up recipe you'd like to share?

—–
David Ackley is a beer writer, homebrewer, and self-described "craft beer crusader." He holds a General Certificate in Brewing from the Institute of Brewing and Distilling and is founder of the Local Beer Blog.