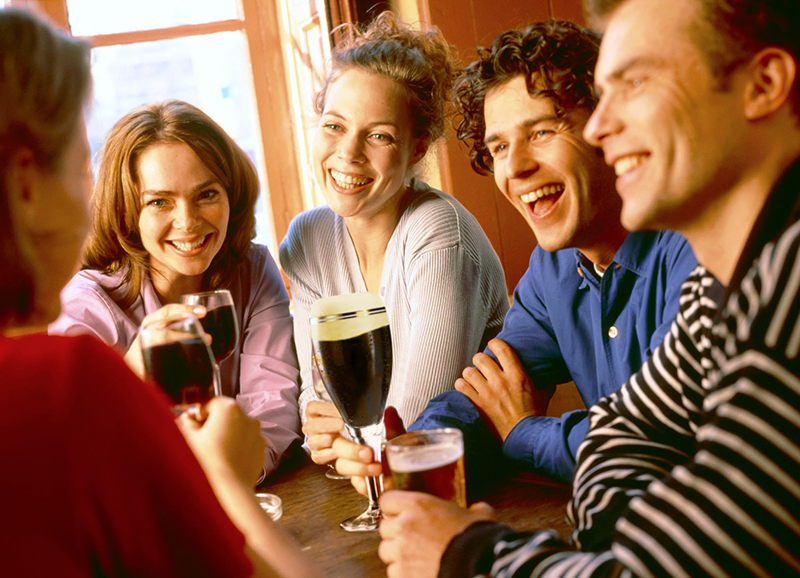 If you spent the winter brewing barleywines, double IPAs, and other high gravity beers, you may be ready for a change of pace. A session beer could be just what you need. As an easy way to get you started, below are 5 session beer recipe kits using extract and partial grains.
What are session beers?
Session beers are lower gravity ales and lagers that you can drink repeatedly without getting too buzzed. In other words, you can enjoy a few over a session of drinking. They are highly drinkable (or "sessionable") beers that are good for a variety of occasions.
But session beers are more than just booze to guzzle down. A session beer recipe should add flavor, too. Beer writer Lew Bryson, founder of the Session Beer Project, gives the session beer definition as following:
4.5% alcohol by volume or less
flavorful enough to be interesting
balanced enough for multiple pints
conducive to conversation
reasonably priced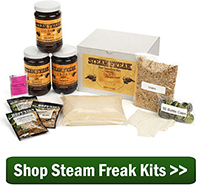 Are you ready to brew some session beer recipes? Here are five recipe kits you can craft in your home brewery.
Steam Freak High-Flyin' Derwitzer Wheat – This extract recipe kit creates a golden yellow, German-style wheat beer, also known as a Bavarian hefeweizen. It's a very easy beer to brew, with bready malt flavor and banana/clove characteristics from the yeast strain. Target alcohol content is 4% ABV.
Brewers Best English Pale Ale – This five-gallon recipe kit makes an English pale ale in the range of 4.25-4.5% alcohol. Similar to what you might find in an English pub, it features caramel malt flavor, about 30-33 IBUs of hop bitterness, and pleasing, English hop flavor and aroma.
Brewcraft Premium Series Northlands Nut Brown Ale – With about 4.1% ABV and a smooth, nutty flavor, this nut brown ale is the ultimate session beer recipe kit. A variety of specialty grains, including chocolate malt, caramel malt, and Munich malt, create a rich nutty-chocolatey flavor that goes down easy. English hops round it out with about 25 IBUs and a balanced hop flavor.
Steam Freak Bazz Pale Ale (Bass Pale Ale Clone) – Based on one of the beers that made Burton-on-Trent a world-famous brewing city, Bazz Pale Ale features a big dose of caramel malt flavor balanced by European hops. The English yeast strain included in the kit ferments quickly and clean. 33 IBUs, 4% ABV. Of this five, this is my favorite session beer recipe kit.
Brewers Best Irish Stout – Not all stouts are heavy and high-gravity. Brew a sessionable stout beer with this partial mash kit. Roasted barley and black patent give this beer a dark color and roasty flavor. Shoot for an original gravity in the ballpark of 1.046 to keep the alcohol content around 4.5% ABV.
Do you have a favorite session beer you like to brew? Do you have a session beer recipe kit that is your favorite? Share in the comments below!
—–
David Ackley is a beer writer, brewer, and self-described "craft beer crusader." He holds a General Certificate in Brewing from the Institute of Brewing and Distilling and is founder and editor of the Local Beer Blog.