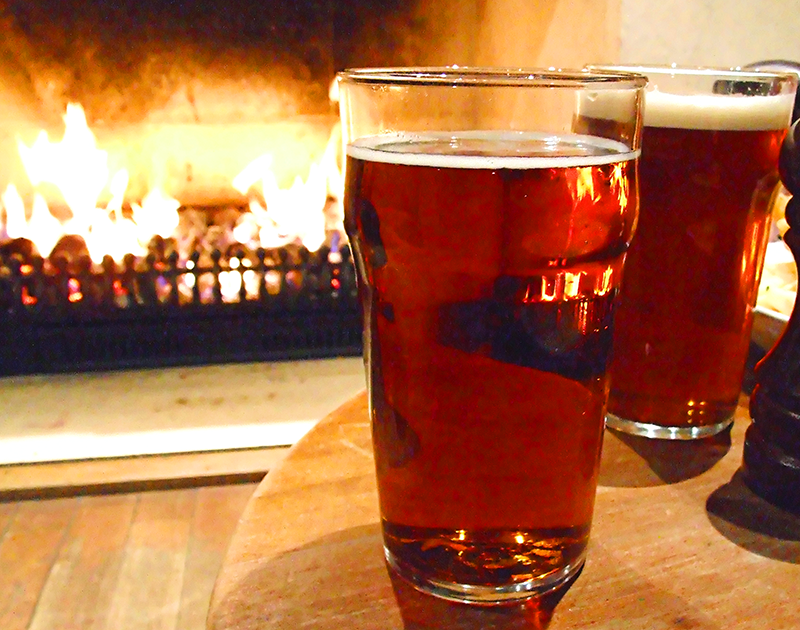 Homebrewing is without a doubt a culinary activity. Chances are that if you're a homebrewer, you also enjoy cooking and experimenting in the kitchen. One of my favorite things about homebrewing is translating seasonal flavors from the kitchen into seasonal beer recipes. In the winter, many spices from holiday cooking make it into the brew kettle: ginger, cinnamon, cardamom. Pumpkin and cranberry are classic elements of a holiday meal, and what would the season be without peppermint?
All of these holiday flavors can be incorporated into beer recipes. Below, find three of my favorite holiday beer recipes. Brew each one for a three-course homebrew tasting event!
Cranberry "Lambic"
This beer resembles the wild-fermented lambics of Belgium, often made with fruit. But instead of waiting for years for the wild microbes to develop the characteristic sourness, this recipe uses cranberry juice concentrate in the secondary fermenter! Serve this homebrew as an aperitif or see how it plays along with the cranberry relish! Cranberry Lambic Recipe >>
Pumpkin Porter

This heartier brew can easily accompany some of the heavier dishes at the holiday meal. Canned pumpkin, sweet roasted malts, and variety of holiday spices combine in a wonderfully sweet, roasty, and spicy brew. Be sure to save room for dessert! Pumpkin Porter Recipe >>
Peppermint Stout

And for a final holiday treat, consider this chocolaty-smooth stout recipe recipe featuring notes of peppermint. Feeling adventurous? Try adding a candy cane at the very end of the boil!
Specs 
OG: 1.057
FG: 1.014
ABV: 5.6%
IBUs: 36
SRM: 34
Ingredients 
3 lbs. Dark DME
3 lbs. Dark DME (late addition)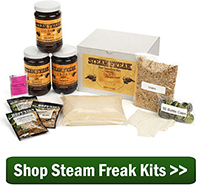 1 lb. Munich malt
0.75 lb. Chocolate wheat malt
0.25 lb. Roasted barley
0.5 oz. Northern Brewer hops at :60
1 oz. Northern Brewer hops at :30
0.5 oz. Northern Brewer hops at :10
5 grams dried peppermint at flame out
1 packet Safale S-04 
Directions: Steep crushed grains in one gallon of water at 150˚F for 30 minutes. Strain wort into brew kettle. Add half the DME and enough water to make 3.5 gallons. Bring wort to a boil and boil for one hour, adding hops according to the schedule above. At the end of the boil, remove kettle from heat, mix in the DME and the peppermint, and chill wort. Transfer wort to a clean, sanitized fermenter and add enough clean, chlorine-free water to make 5.5 gallons. Pitch yeast and ferment at 68˚F.

What are some of your favorite holiday beer recipes? 
—–
David Ackley is a writer, brewer, and craft beer marketing consultant. He holds a General Certificate in Brewing from the Institute of Brewing and Distilling and is founder of the Local Beer Blog.