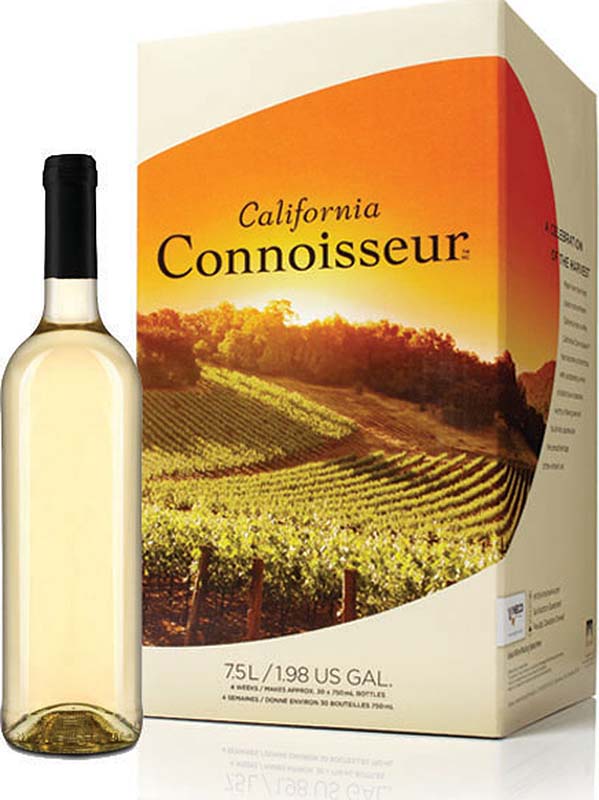 The art and science of winemaking has been around for millennia, though certainly the techniques and procedures have evolved throughout the course of winemaking history.  It takes a lot of time, practice, and patience to become an expert winemaker, and even then, a bad batch can come along despite all your best intentions and efforts.  With all that being said, one thing has always remained true over time:
"It doesn't matter how skilled you are at making wine, if you don't have quality grape juice, you are not going to make quality wine."
How do you get quality grape juice for winemaking?  Well, there are several different sources, all of which can result in quality wine if you are careful and follow the instructions.
The first source for grape juice for winemaking is to simply buy a grape juice concentrate. There is an extremely wide selection of grapes varieties to choose from when shopping for a grape juice concentrate.  Some of the concentrate on the market are produced by using low-quality grapes. These are fine for drinking sweet, but not so much for making wine, so it is important to do some research into the overall quality of the grapes used to create the grape juice concentrate. There are a lot of products out there utilizing known vineyards and quality grapes, so do your research!
The next source for grape juice for winemaking is freshly pressed juice.  This may be a more expensive option, as you will need to work directly with a vineyard, which may or may not be charging higher prices than the easy-to-get grape juice concentrate.  Keep in mind that when purchasing freshly pressed grape juice for winemaking, you will only be able to attain the juice at a particular time during the year, and you will be bound to the grape variety that is being grown by that particular vineyard.  Grape juice concentrates stay perfectly fresh in the packaging for years.
Another source of grape juice for winemaking is to grow the grapes and press them yourself!  This, of course, is the most labor intensive and most expensive method, however, it can be very rewarding, particularly if you have a "green thumb" and would like to be a part of the entire winemaking process from vine-to-wine, as they say.  Similar to getting fresh grape juice from a vineyard, you will only be able to get the juice at a certain time of the year (harvest) and only the same variety year after year.
There are many sources for attaining winemaking juice: grape juice concentrate, local vineyard, or you own backyard. Any of these sources are fine. Just be certain you are getting quality juice from quality sources, otherwise you can end up with bad wine before you've even begun making it!
Another blog post that discusses the virtues of grape juice concentrate and fresh grapes is, Concentrate vs. Grapes.
—–
Ed Kraus is a 3rd generation home brewer/winemaker and has been an owner of E. C. Kraus since 1999. He has been helping individuals make better wine and beer for over 25 years.