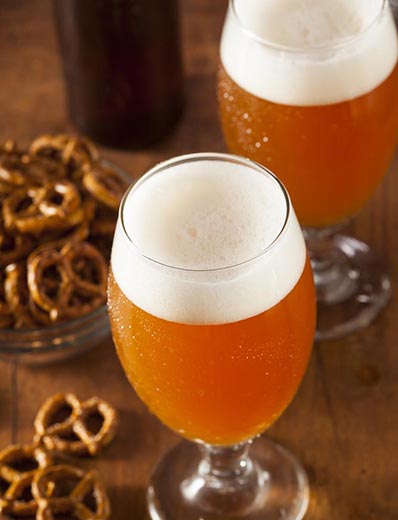 There's nothing quite as exciting as receiving the gift of beer. When a friend visited from up north with a case of one of his favorite local beers, I knew was in for a treat. For the first time, I was introduced to Ithaca Beer Co.'s Flower Power. It is likely their most popular beer, available all over Ithaca and worthy of very good ratings on Beer Advocate. It's bright golden in color, with a wonderful aroma of honey and hops. The delicious American hop flavor – piles of that citrus, tropical fruit, spice, and pine – is something I'd love to have on tap at home.
The first step in developing a clone beer recipe is the research. Usually a brewery's site will give some information as to the ingredients:
Two-row pale and honey malt
Simcoe, Chinook, Citra, Ahtanum, and Centennial hops
Dry hops: Simcoe, Amarillo, Centennial
Yeast – we'll assume American ale yeast
As far as the specs go, I'm always surprised how different states and breweries label their beers. Some have ABV and IBU information, some don't. The website tells us that the beer has five hop additions, including dry hops, but they don't tell us anything about IBUs. All we get is:
With that information, I feel comfortable putting together a grain bill. The hop schedule takes a little guesswork. To achieve a balance, I will go for roughly a 1:1 BU:GU ratio. The next step for developing a clone beer recipe will be to brew the beer and see how it turns out!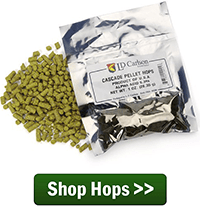 Flower Power Clone Recipe – Attempt 1
Specs
OG: 1.076
FG: 1.019
ABV: 7.5%
IBUs: 77
SRM: 9
Ingredients
14.5 lbs. Weyermann pale ale malt
1 lb. Gambrinus honey malt
.5 oz. Simcoe hops at :60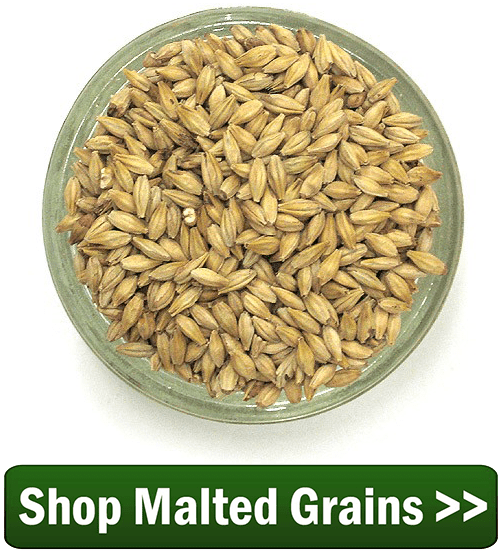 1 oz. Chinook hops at :20
1 oz. Citra hops at :10
1 oz. Ahtanum hops at :0
1 oz. Centennial hops at :0
1 oz. Centennial hops dry hopped for 7 days
1 oz. Simcoe hops dry hopped for 7 days
1 oz. Amarillo hops dry hopped for 7 days
1 packet Wyeast 1056: American Ale Yeast
Directions
The night before brewing, prepare a 2L yeast starter. On brew day, mash crushed grains at 152˚F for 60 minutes. Sparge with enough water to collect about 6.5 gallons of wort. Bring to a boil and boil for 60 minutes, adding hops according to schedule above. At end of boil, chill wort, steeping the Ahtanum and Centennial hops during the whirlpool. Transfer wort to clean, sanitized fermenter. Pitch yeast and ferment at 68˚F until complete. Transfer to a secondary fermenter and add dry hops. After 7-10 days, bottle or keg, aiming for about 2.4 vols CO2.
The next step is to brew it! Stay tuned to hear how it turns out! Do you have any tips for developing a clone beer recipe? Please share them below.
—————————————————————–
Review the whole Flower Power clone brewing process below:
Part 1: Developing a Recipe
—————————————————————–
David Ackley is a beer writer, homebrewer, and self-described "craft beer crusader." He holds a General Certificate in Brewing from the Institute of Brewing and Distilling and is founder of the Local Beer Blog.