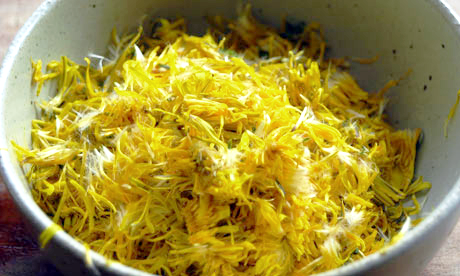 How about making some dandelion wine with the dandelion wine recipe below?
Most of the changes that spring brings are well received, like: warmth, sunshine, longer days, but there are a few changes that are not as welcomed. For most, the dreaded dandelion falls into this latter category. That's why for some, making a bit of dandelion wine might strangely feel like a bit of revenge. Below is a dandelion wine recipe to help exact your revenge.
Dandelion wine is one of those traditional wines that has long served as a symbol of country winemaking – that classic wine creation that comes from the little ol' winemaker everybody knows. Even though dandelion wine has a deep-rooted past in American culture, there are plenty of home winemakers still making it today and enjoying every bit of it.
So, what does dandelion wine taste like, you ask? This dandelion wine recipe makes a light-bodied wine with a beautiful yellow color. It's flavors are herbal and muddled with an incredible bouquet that is bright and full of herbs and flowers.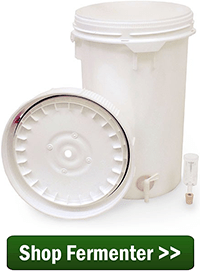 The trick to making a good dandelion wine is to use the dandelion petals, only. Stay away from any of the green. The greens will add a vegetable-like character to the wine that will seem foreign and out of place.
Spring is the perfect time to make some dandelion wine, so here's a 5 gallon dandelion wine recipe to get you going. It's not that different from other country wine recipes. The types of ingredients are basically the same. A double-shot of nutrient is needed to make up for the lack of nutrients that you would normal get when making a wine from fruit. Plenty of acid blend is need as well for the same reason. Dandelions are not high in nutrients or acid.
You can vary the amount of dandelion petals quite a bit without affecting the rest of the dandelion wine recipe, but as a warning, adding to many petals could give you a wine the has a very hard time aging out into something you'd really want to drink. More petals is not necessarily better. While the wine recipe asks for 6 quarts, you could reasonably go up to 10 quarts.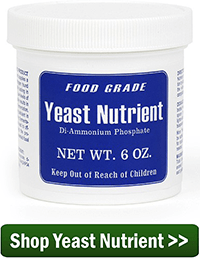 Dandelion Wine Recipe
(Makes 5 Gallons)
Making this dandelion wine is pretty straight-forward. You will want to be sure that the dandelions are herbicide and pesticide free. For this reason it is best to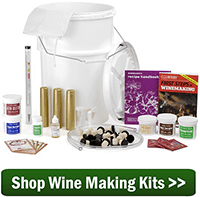 pick them from an area you are familiar with. Once you have petals together, you will want to wash them in cold water – remove any ants or other insects – then blanch them by pouring boiling water over them and letting them steep in the water for 5 minutes. Don't use any more boiling water then necessary. Be sure to use all the water from the blanching in the dandelion wine recipe, itself, as part of the 5 gallons.
Once you've gotten this far you can use the 7 Easy Steps To Making Wine as the instructions for making this dandelion wine recipe.
Anyone else have a dandelion wine recipe they'd like to share? Just leave it in the comments below!
—–
Ed Kraus is a 3rd generation home brewer/winemaker and has been an owner of E. C. Kraus since 1999. He has been helping individuals make better wine and beer for over 25 years.